Ladies of Soul (Tribute to Chaka Khan, Anita Baker, and Sade) appearing at The Tin Pan in Richmond, VA
Seating: We assign seats in order of when you purchase your tickets. All reservations are subject to a food and drink minimum of $15 per guest. Gratuity of 20% is automatically added to all food and beverage purchases.
Box Office: The Tin Pan charges lower fees for box office versus online sales. Our box office is open Tue-Sat 12PM-5PM. Please visit us during those hours or call 804-447-8189.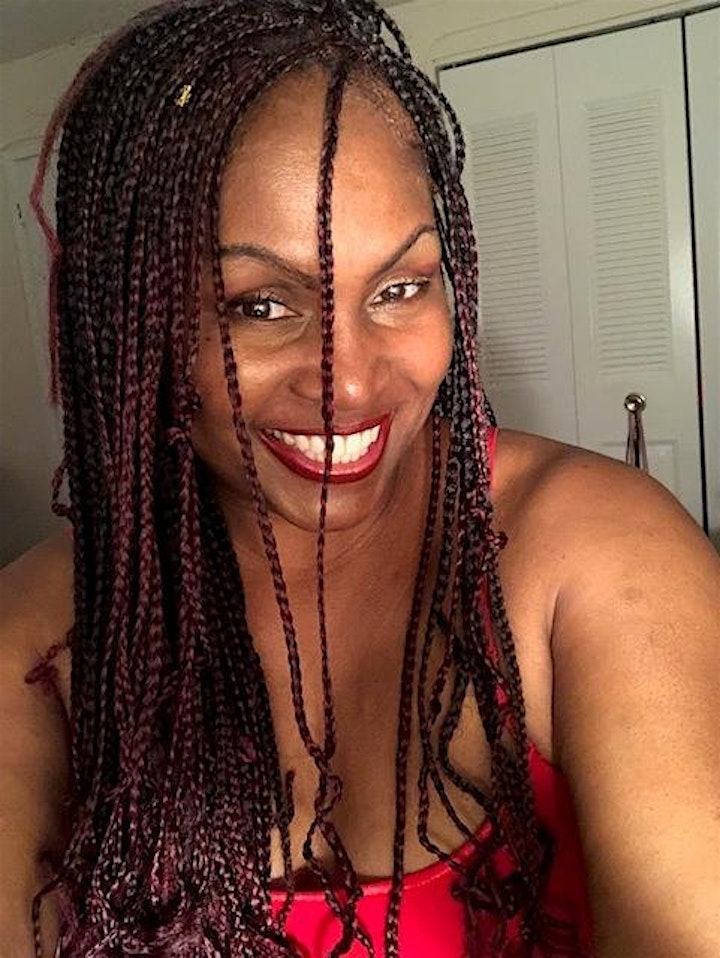 Brigette Johnson (Chaka Khan)
Facebook | Instagram | Twitter
Brigette Johnson began her singing career in 2003. Since then, she has performed with several local DC area r&b / jazz / neo soul bands, and has most notably performed with Saxophonists Ronnie Laws and the late Wilton Felder of the Crusaders, and is currently with the Brencore Music production company, performing musical tributes in and around the DC Metropolitan area and abroad.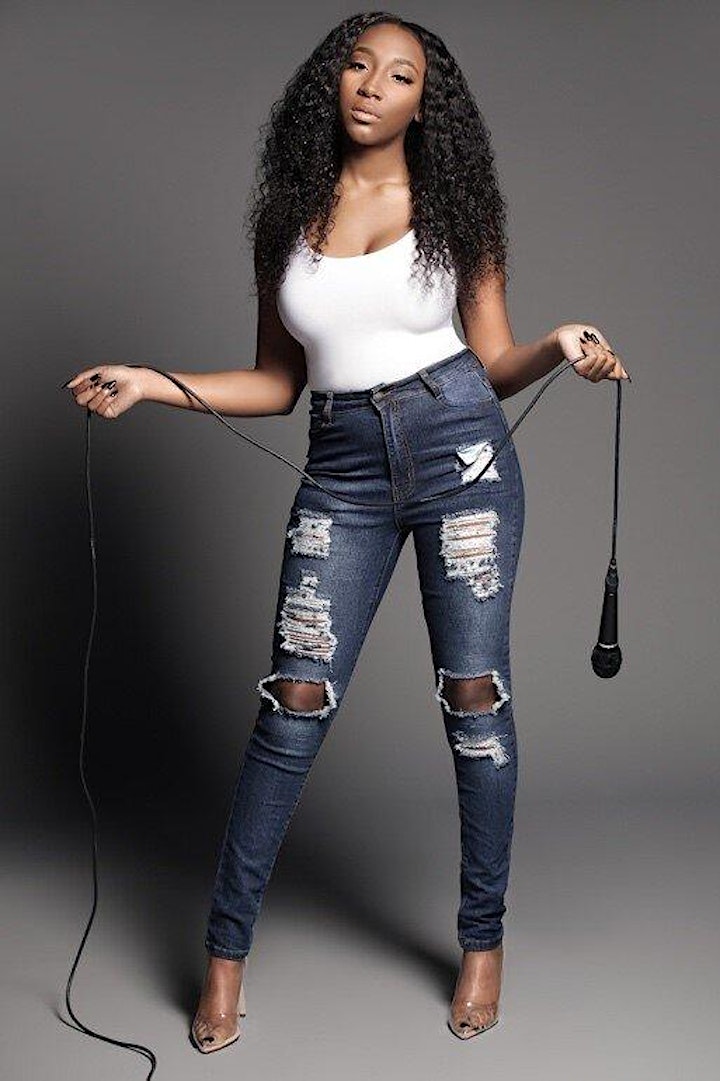 Elyscia (Anita Baker)
Fresh. Urban. Now.
Those are the three words that best describe new artist Elyscia. Although the contemporary urban artist is brand new to the music business, she is no stranger to music. The attractive and talented songstress has been belting out tunes for most of her life. Her captivating voice has opened doors to sing background for R&B greats like Jennifer Hudson and Regina Belle, providing new platforms to showcase her exceptional musical skills. A Baltimore-based vocalist and songwriter, Elyscia is now taking her music worldwide with the release of her blazing debut single, "Nobody Else" on the One Vision Music, LLC, label.
Her father, popular producer and songwriter Elliot Jefferson, knew there was something special about his child when she grabbed the mic in church on Sunday morning and sang to her hearts content – at the age of 3. She found herself singing to tracks that her Dad was working on and harmonizing easily to tunes on the radio during family trips; simply put, singing just came easy to her. Seeing the gifting in their daughter, her parents encouraged her to sing. "When I was young, my parents would ask me questions and I would sing it to them," she recalls. Music seemed to flow out of the young artist and at the age of 7, she knew singing was her life's passion.
A few years later, her vocal talent prowess was accented by songwriting, something she says that she has to be inspired to do. "My songs come from the heart," she says. "I can't force a song. I can't just sit down and say, 'I'm going to write a song today'. And what I have found is that songs can come to me at any time." A prolific songwriter, she loves sharing her heart through her music. As a fifth grader, she enhanced her talents by studying piano, but her voice seemed to always take center stage. The local buzz about her vocal skills started when she performed at the Columbia Teen Idol Competition a few years later. Continuing to add to her growing list of musical titles, she is also a producer, following in her father's footsteps.
It's those same musical talents that inspired the new single, "Nobody Else". Penned by her uncle, Johnie Steele, and herself, the track talks about finding that one true love. Produced by Steele and Jefferson, the hip hop-influenced track finds Elyscia singing about a relationship that has taken a turn. With thick beats and a strong urban vibe, "The song is about having that one person on your mind, someone you have a hard time not thinking about," says Elyscia."Nobody Else" is a milestone for the 16-year-old. Her introduction as a recording artist thrills her and she's excited to present her music to the world. She relishes a chance to let all her musical gifts shine through. Some of her previous musical experience has been supporting other artists such as backing up R&B superstars Jennifer Hudson and Regina Belle. She has performed at the Family Belong Together March and was a featured soloist at the March for Our Lives, which was covered on CNN. In addition to her coverage on the cable news network, she's been seen on CBS' WBAL-TV in Baltimore twice and on ABC's Platform. A student at North County High School in Glen Burnie, MD, she's honored with the opportunities she's had to share her gifts with other artists, but she knows, with the release of the new single, it's her time to step into the spotlight.
An artist who shuns the limitations of genres – like her idols Michael Jackson and Beyoncé – she desires to inspire through R&B, pop, hip hop and inspirational music.
"For me, it's important that my music touches people. I want my music- Eylscia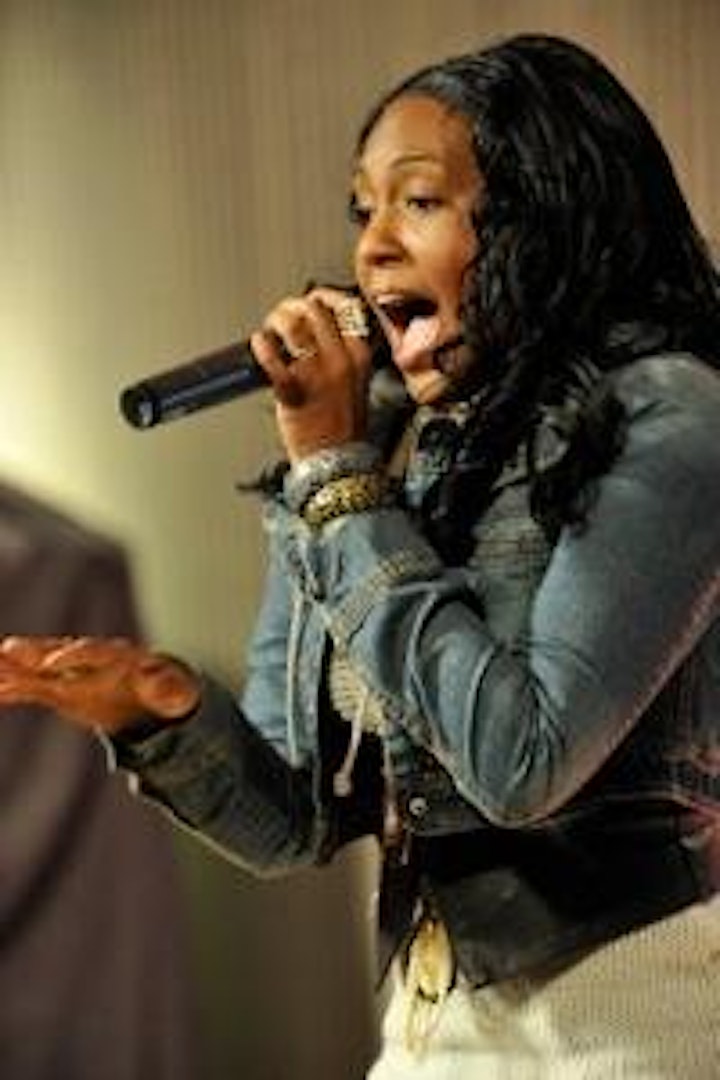 iNDIGO (Sade)
Facebook | Twitter | Spotify | Instagram
Possessing the gift of music has its advantages for an aspiring or established artist; whether it is touching a music fan's soul or encouraging someone through poignant lyrics. There is also the downside like the daily grind an artist experiences to keep their record deal and winning over a potential fan base. As a former member of R&B ladies vocal band 4BIDN, who opened for R&B heavyweights like Ashanti, there was a point where Jocelyn Saunders felt burned out after the band was terminated by their label. She was also tired of the politics behind the recording industry. After 4BIDN's record deal faded, she continued as a solo artist working with urban stars like Kwame. At the same time, the Washington D.C. resident was trying to figure out her place in life's big picture while attending college. Meanwhile, during the songwriting process in the post-4BIDN period, Jocelyn started to change gears with a more spiritual bent. This was even before she reaffirmed her commitment to the Christian faith; several years after drifting away from her roots as a teenager.
Jocelyn grew up in a predominantly Christian family and started singing in church at a very young age. Yet during her younger years, she knew what the purpose of church was, but as for her relationship with God, she explained to www.affrodite.net in a recent interview: "I believed in Him, but I didn't believe Him until I got saved." After Jocelyn accepted Christ into her life in 2006, she was more than content to just sing in her choir at About My Father's Business Outreach Ministries and not pursue the gospel music solo ministry. Yet the more she was writing songs that hinted about faith and trust; i.e. "Talk To Me" – a song about empowerment, the more Jocelyn was gearing to write more music for God. Jocelyn was pricked further in her soul when her father became seriously ill in early 2007, and decided to add another ministry to her plate through a non-music based website.
www.JesusGroupie.com, which launched in August 2007, encourages young people with a hope beyond what is offered in this world, and can use their talents or business skills for the kingdom. The premise started when Jocelyn noticed a teen being called out by an adult during church service for an inappropriate message on their T-shirt. One of the website's section, Saved & Fly, presents testimonials from people from all walks of life who turned their life over to God after struggling with conflicting issues or low self-esteem. There is also a small catalog for apparel and accessories that display the Saved & Fly moniker and other faith-based messages. This catalog just happens to include Jocelyn AKA iNDIGO's debut gospel disc, The iNDI 1st Project…Breakthrough.