Uptown Vocal Jazz Quartet
July 7 @ 8:00 pm
$30.00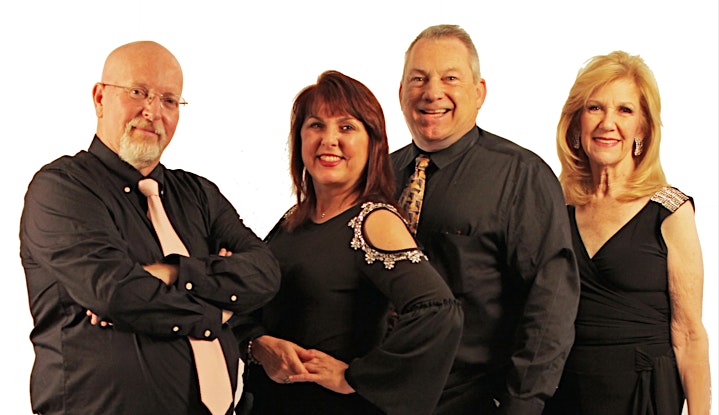 Uptown Vocal Jazz Quartet appearing at The Tin Pan in Richmond, VA
Seating: We assign seats in order of when you purchase your tickets. All reservations are subject to a food and drink minimum of $15 per guest. Gratuity of 20% is automatically added to all food and beverage purchases.
Box Office: The Tin Pan charges lower fees for box office versus online sales. Our box office is open Tue-Sat 12PM-5PM. Please visit us during those hours or call 804-447-8189.
The worldwide press has declared Uptown Vocal Jazz Quartet (UVJQ): "as versatile and entertaining as any vocal group you will hear"… "electrifying"…"pure fun"…"old school moving to new cool" … "sensational." For nearly three decades, UVJQ has built a loyal audience across five continents with their stylized arrangements of original songs and harmonically rich renditions of beloved American Songbook classics. With their tight harmonies, engaging presentation, clever lyrics and vocal sass, they have put their creative signature on the group vocal style that mixes great fun with great art; the sound of sizzling, swinging jazz sung in 4-part harmony, which is both nostalgically familiar and newly exciting.
UVJQ has been featured multiple times on NPR's "Weekend Edition" with legendary broadcaster Susan Stamberg, who declares herself a loyal follower of the group. They have been heralded by such legendary jazz artists as alto saxophonist Richie Cole (The Manhattan Transfer), Bob Dorough (composer of "Schoolhouse Rock"), and singer Don Shelton (founding member of Singers Unlimited and The Hi-Lo's) as one of the most creative and captivating vocal jazz groups on the scene today. Richie Cole declared the group "my new discovery" and collaborated with them on the album "Vocal Madness," featuring their collective original songs and UVJQ's arrangements of Richie's popular hits.
UVJQ's critically acclaimed recordings have been spotlighted multiple times on SiriusXM Satellite Radio and on Great American Songbook Radio, the Billboard Jazz Chart, Pandora Radio, Maryland Public Television, NPR, and many international radio programs and distinguished media worldwide. They have been featured performers on international jazz festivals in Paris and Nantes (France), Ottawa, Detroit, Seattle, Clearwater and Miami, appearing on the bill with jazz giants Tony Bennett, Nancy Wilson, Sonny Rollins, Abbey Lincoln and many others. They have appeared as guest artists with numerous symphony orchestras and renowned big bands, including the U.S. Army Blues and France's Côte Ouest Big Band, opened concerts for jazz icons the Four Freshmen, Ahmad Jamal, and Charlie Byrd, and been featured performers at countless music festivals, esteemed jazz clubs, concert series, universities, and special events throughout the US. UVJQ's leader, Ginny Carr Goldberg, is a widely recognized jazz composer and arranger, and student and professional vocal ensembles across the world have performed and recorded UVJQ's original compositions and vocal arrangements.
The members of Uptown Vocal Jazz Quartet, hailing from Washington, DC and Central VA, are vocalists Ginny Carr Goldberg, Robert McBride, Holly Shockey, and Roger Reynolds. They are accompanied by esteemed jazz musicians Alan Blackman (piano), Max Murray (bass), Frank Russo (drums) and additional guest musicians.