Secret Society
August 12 @ 8:00 pm
$25.00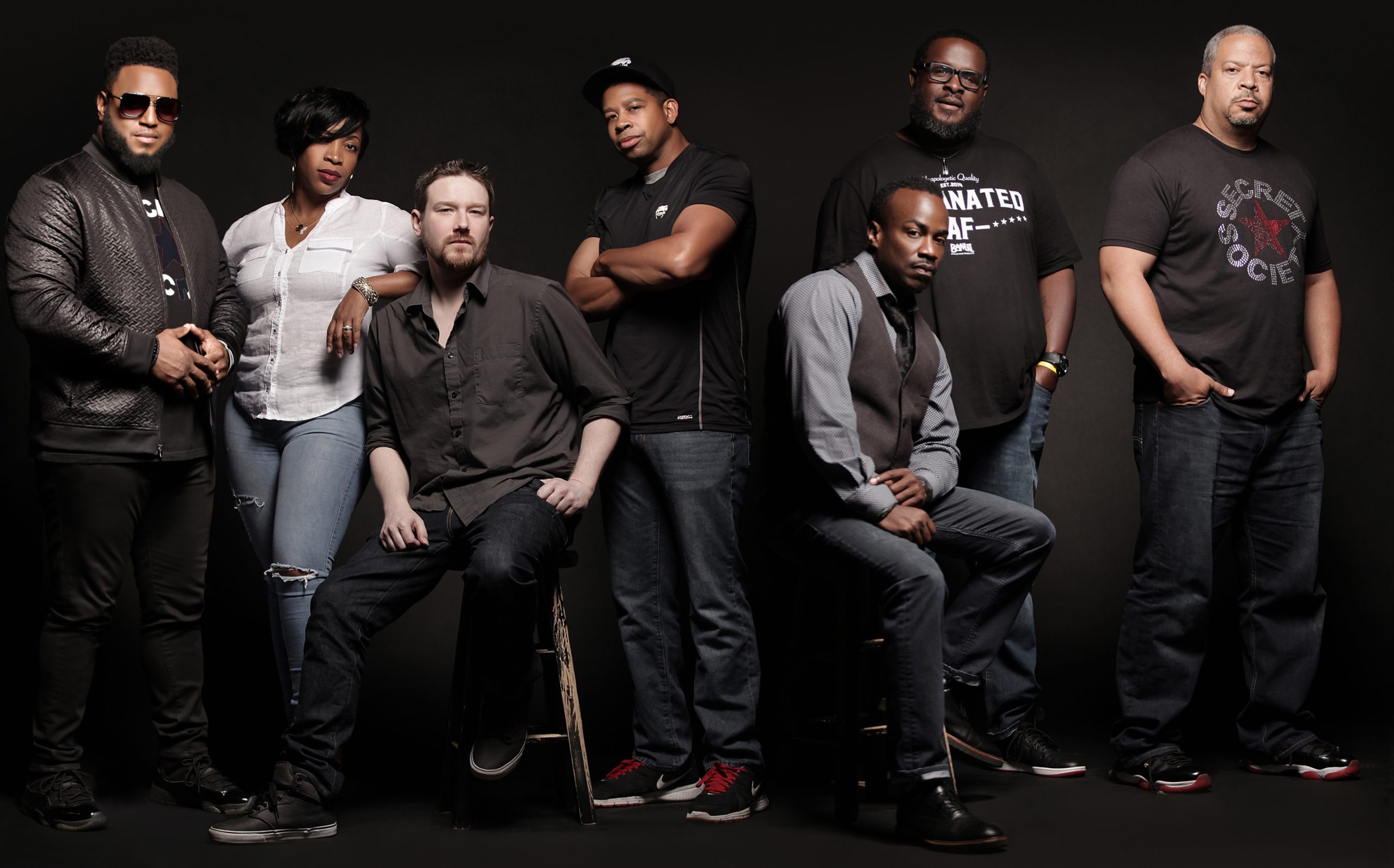 Secret Society appearing at The Tin Pan in Richmond, VA
Seating: We assign seats in order of when you purchase your tickets. All reservations are subject to a food and drink minimum of $15 per guest. Gratuity of 20% is automatically added to all food and beverage purchases.
Box Office: The Tin Pan charges lower fees for box office versus online sales. Our box office is open Tue-Sat 12PM-5PM. Please visit us during those hours or call 804-447-8189.
Formed in 2008, Secret Society, the brainchild of Washington-area musician Bryan Mills, was created to bring the "Live Band" sound back to today's heavily computerized music market.
The "Society" is that breath of fresh air that most aficionados have been searching for. The repertoire is deep and full of history, tradition, and diversity. The combination of talent, experience and a host of influences stemming from the seeds of John Coltrane, Stevie Wonder, Marvin Gaye, The Police, Rick James and a host of others gives this band their own unique sound and identity. To assign a genre-style to this group would be difficult considering the intermixture of music displayed. This group likes to use the simplistic description "Feel Good Music" to define exactly what it is that they offer.
In 2012, Secret Society was nominated for a WAMMIE by the Washington Area Music Awards (WAMA) for Best Urban Contemporary Duo/Group. The band has been featured in several magazines, including Prince George's Suite and Magazine 33 Virginia, as "one of the hottest bands in the region!"
Secret Society is led by virtuoso saxophonist Bryan Mills. Mills began performing at local venues and clubs while still in high school. A music scholarship brought him from Silver Spring, MD to Clark Atlanta University, beginning his road to musical maturity. Later, Mills, as he is often called, transferred to Howard University's prestigious Jazz Studies Program, which gave him the opportunity to play with notable D.C. area groups including The Marcus Johnson Project, and Thievery Corporation, and with D.C.'s legendary Chuck Brown-"The Godfather of Go-Go".
With vocalists Mike Madison and Taryne Warren, Robbie McDonald playing lead guitar, bassist David Dyson, Patrick Cooper on keyboards, and Tim Steele on drums, this recipe of musicians is sure to please the tastebuds of the avid music fan!