John Lodge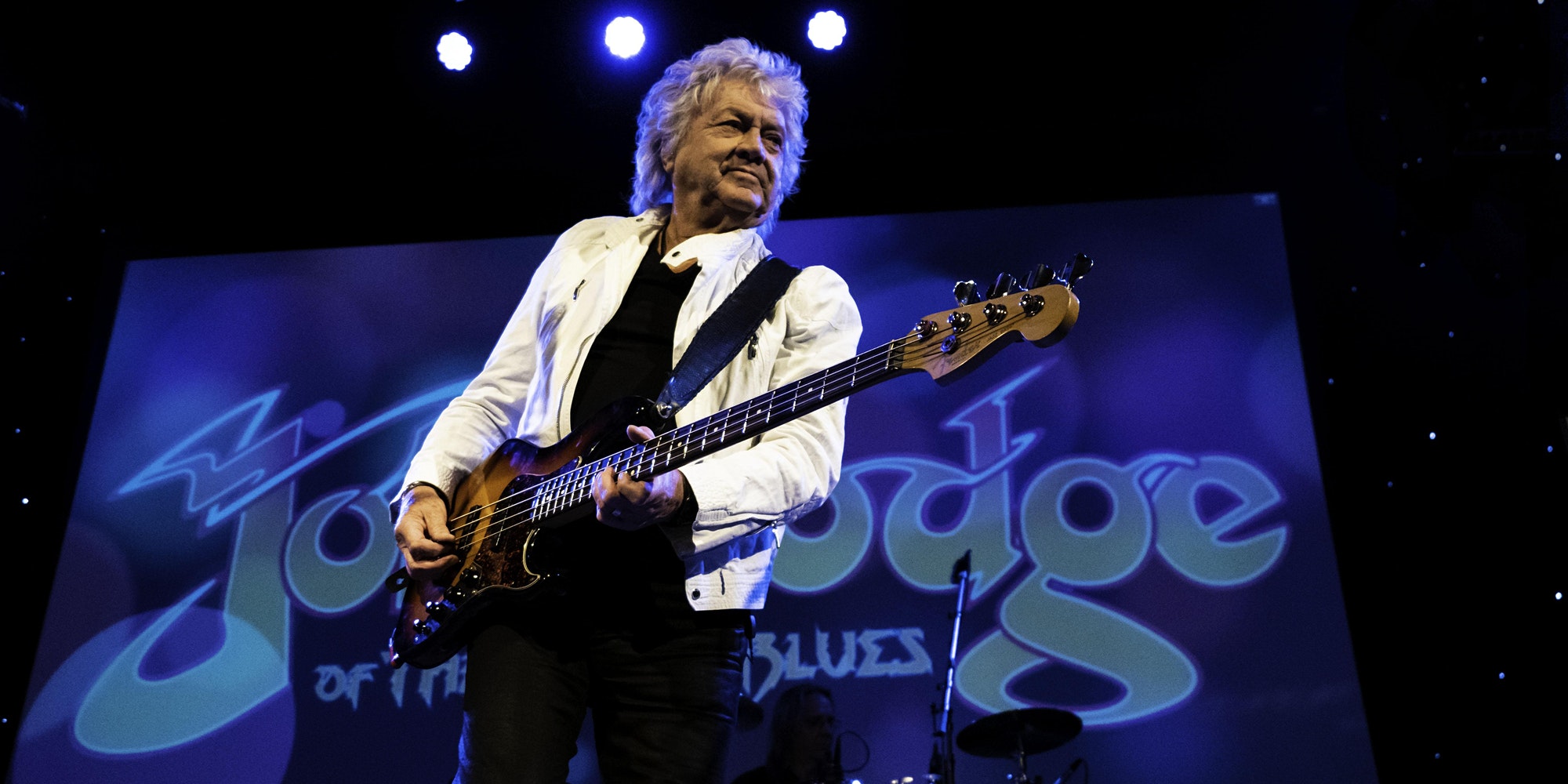 John Lodge appearing at The Tin Pan in Richmond, VA
Proof of complete COVID-19 vaccination OR a negative COVID-19 test result required for entry.
Please bring your CDC-issued vaccination card (physical copy or a photocopy is acceptable) OR a professionally administered negative COVID-19 test result taken within 72 hours of when the doors open for the performance.
Seating: We assign seats in order of when you purchase your tickets. All reservations are subject to a food and drink minimum of $13 per guest.
COVID-19 Policies: As live music reopens across the country, we, along with other venues, are prioritizing the health and wellness of our guests and staff while closely monitoring all government guidelines and recommendations regarding the spread of infectious disease. We anticipate having limited venue capacity and requiring face coverings for all staff and guests for the foreseeable future. Additionally, tickets will only be available for parties of 2 or larger, due to social distancing restrictions.
Box Office: The Tin Pan charges lower fees for box office versus online sales. Our box office is open Mon-Fri 12PM-5PM. Please visit us during those hours or call 804-447-8189.
The Moody Blues' John Lodge
"Performs Classic Moody Blues Hits"

From the iconic "Days of Future Passed" to Today, John Lodge is Vocalist, Songwriter and Bass Player in the Moody Blues.
John Lodge, legendary bass player, songwriter and vocalist of The Moody Blues, and Rock and Roll Hall of Famer, is bringing his incredible 'Performs Classic Moody Blues Hits' solo tour to the USA. John, together with his 10,000 Light Years Band, will take you back to the live Moody Blues shows of the past! Come and experience this incredible show, featuring Classic Moody Blues hits from the 'Core 7 Albums', and so much more, from a career spanning over 5 decades.
This electrifying show features all of John's incredible hits such as "I'm Just a Singer (in a Rock and Roll Band)", "Ride My See-saw," "Isn't Life Strange," "Steppin' in a Slide Zone", and "Gemini Dream". John then entwines tributes to his band mates from the Moody Blues, with his renditions of "Legend of a Mind", and "Sunset", a very special performance of "Nights in White Satin" featuring the guest vocals of Jon Davison from "YES", and, most importantly a unique recording of "Late Lament" by Graeme Edge. The tour is in support of his recent live album 'The Royal Affair and After', featuring all these hits and more!
John and his '10,000 Light Years Band', truly capture the heart of these classic Moody Blues songs, and perform them with all of the spirit and magic that the Moodies' shows were famous for! This truly is a unique opportunity to see John perform his Moody Blues' hits, and, once again, experience the passion and energy of their music. As John says, "I want to keep the Moody Blues music alive'!
''The audience roared with delight as the entire venue sang in unison with "Ride My See-Saw", John out in front with his fellow musicians closing out a brilliant night of classics from start to finish.'
Joining John on stage are long term collaborator Alan Hewitt (Music Director and Keyboards) and Billy Ashbaugh (Drums) from the Moody Blues touring band, together with Duffy King (Guitars) and Jason Charboneau (Cello).
"The set list for this tour is very special to me, it's the 'soundtrack' of my life, and in bringing it to audiences, I only hope to continue to 'Keep the Moody Blues Music Alive' for the fans, with a full band concert feel, and featuring the songs they love with harmonies and orchestration. It's been a challenging time for so many of us, and I'm delighted to be back on the road with my 10,000 Light Years Band…. as I've always said, the fans truly are the heart of the Moody Blues. They have travelled a long time with us, and I hope will continue to do so." John Lodge October 2021.
'If you love The Moody Blues music, then you really need to checkout John live. He and the band put on a great show!'
John Lodge is bass guitarist, vocalist, and songwriter for the iconic Rock & Roll Hall Of Fame 2018 inductees, The Moody Blues. Songwriter of such mega Moody Blues hits from "Ride My See-Saw," to "I'm Just A Singer (In A Rock and Roll Band)," "Isn't Life Strange" and many more. Lodge has been performing and recording with The Moody Blues for more than five decades, selling in excess of 70 million albums, as well as releasing his three solo albums 'Natural Avenue', '10,000 Light Years Ago' and 'B Yond'. Lodge has been voted one of the "10 most influential bass players on the planet," and has been the recipient of many awards, including ASCAP (American Society of Composers and Publishers), an Ivor Novello Award, a Lifetime Achievement Award from Prog Magazine, to name just a few.