James "Saxsmo" Gates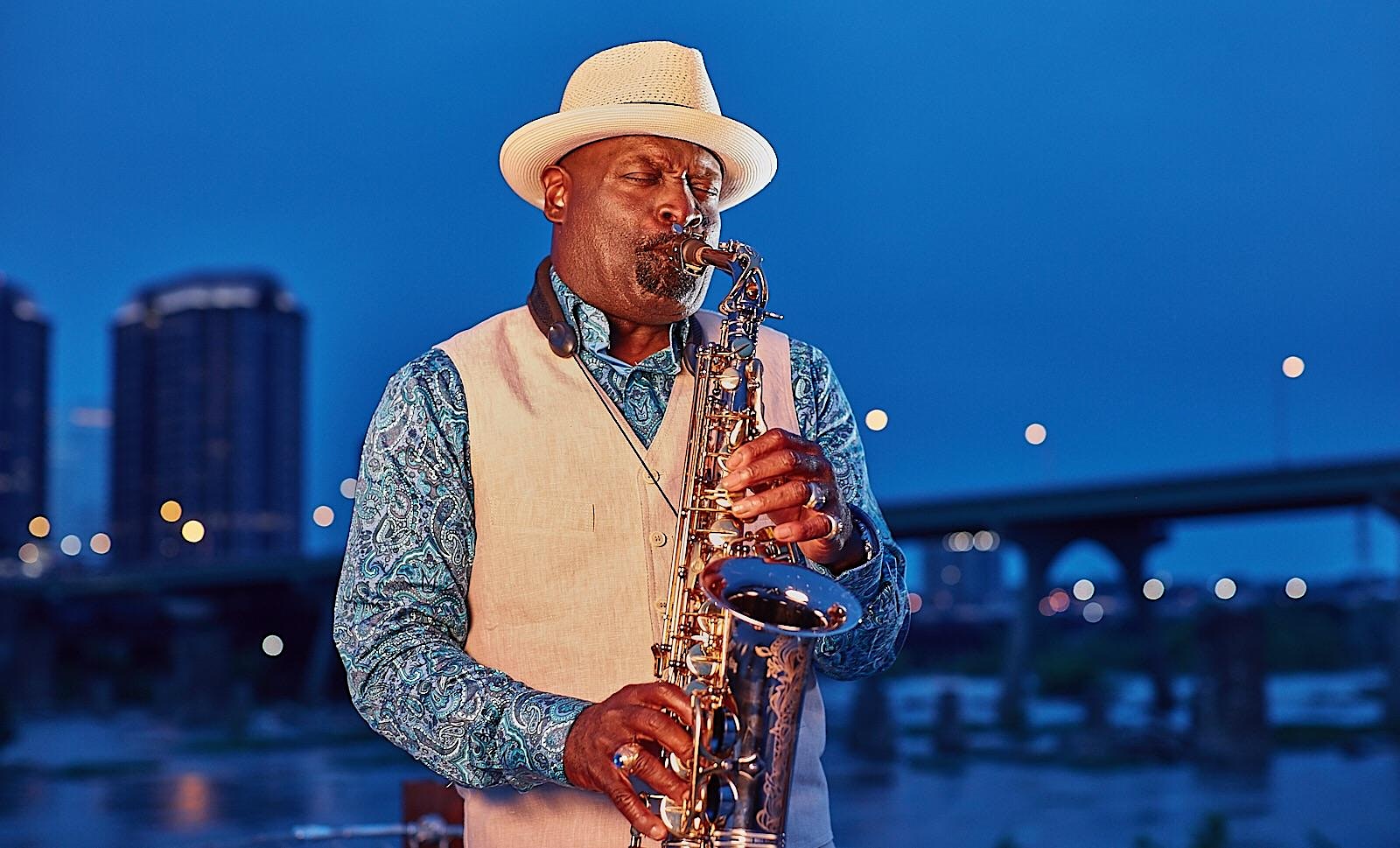 James "Saxmo" Gates appearing at The Tin Pan in Richmond, VA
Seating: We assign seats in order of when you purchase your tickets. All reservations are subject to a food and drink minimum of $15 per guest. Gratuity of 20% is automatically added to all food and beverage purchases.
Box Office: The Tin Pan charges lower fees for box office versus online sales. Our box office is open Tue-Sat 12PM-5PM. Please visit us during those hours or call 804-447-8189.
James "Saxsmo" Gates is one of Richmond's premier musicians. As a saxophonist, Saxsmo has a flaming passion that is evident in every note played. Undeniable passion along with his bell-like tone quality ignites a fire that is sure to light the hearts and souls of all true jazz enthusiasts.
Saxsmo is a Richmond native and graduated from John F. Kennedy High School in 1978. He attended Virginia State University and later transferred under a full scholarship to the prestigious Berklee College of Music. He received his Bachelor of Music degree from Berklee in 1984. Also with a full scholarship he received his Master's in Jazz Studies at North Carolina Central University 2011. Saxsmo is the Founder/ Director/Coordinator of the Dr. Billy Taylor Jazz Studies Program at Virginia State University. Saxsmo was also Nominated for the Richmond Public Schools Education Foundation Living Legacies 2015 Award.
James Saxsmo Gates is also a former Board Member of the Richmond Jazz Society, former Board member of the Appomattox Regional Governor's School, present Board member of Richmond Cultural Works, present Board Member of The HBCU Jazz Education Initiative.
Gates has played and traveled extensively in the United States and abroad in performing with such notable artists as Joe Kennedy, Jr., Art Blakey and the Jazz Messengers, Dizzy Gillespie, Clark Terry, Walter Davis, Jr., Walter Bishop, Jr., The Temptations, Dianne Reeves, Jimmy Cobb, Hod O'Brien, Larry Willis, Roberta Flack, Marvin Gaye, Larry Carlton, Jeff Lorber, Alex Bugnon, Terrance Blanchard, Delfeayo Marsalis, Billy Kilson, Patrice Rushen, Steve Wilson, Lonnie Listen Smith, and Steve Turre and The Main Ingredients.
Saxsmo's new Single recording and video "Together We Can Make It" was released September 8, 2017 Nationally and Internationally around the World. October 2017, "Together We Can Make It" Made #4 on the Billboard Charts. Saxsmo's next Full recording "Stepping Out" was released April 3, 2020. Many Singles made the charts such as "Together We Can Make It! – #18 on the SmoothJazz Listener Charts! "Hero" Made #6 on the SmoothJazz Listener Charts! January, February, March, April 2021, "Living For The Love Of You" – #7 on the SmoothJazz Listener Charts, "I Want You"- #7 on the SmoothJazz Listener Charts Twice and the Record "Stepping Out" #7 on the on the SmoothJazz ChartBound 50 Below! Killing Me Softly #4 on the SmoothJazz Listener Charts!