J. Baxter & The S.A.U.C.E Band
March 1, 2024 @ 8:00 pm
$30.00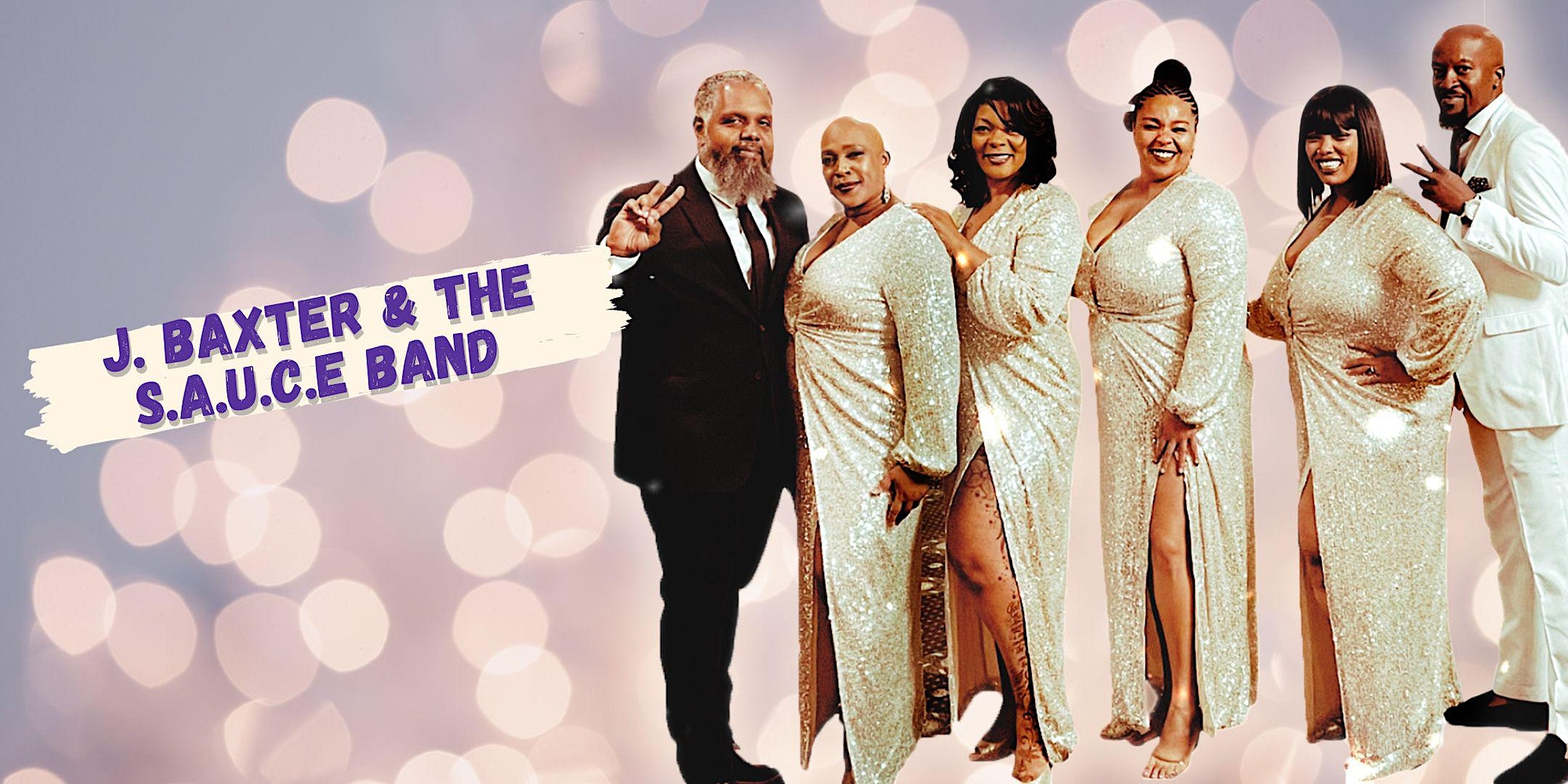 J. Baxter & The S.A.U.C.E Band appearing at The Tin Pan in Richmond, VA
Seating: We assign seats in order of when you purchase your tickets. All reservations are subject to a food and drink minimum of $15 per guest. Gratuity of 20% is automatically added to all food and beverage purchases.
Box Office: The Tin Pan charges lower fees for box office versus online sales. Our box office is open Tue-Sat 12PM-5PM. Please visit us during those hours or call 804-447-8189.
Artist Info
Richmond, Virginia's J. Baxter & The S.A.U.C.E Band are living proof that raw talent, ambition, dedication to excellence and honesty and professionalism can still prevail in a sometimes ailing music industry. Our existence has found us in over 250 shows and events in a vast number of arenas and venues from Corporate Clients, Civic Organizations, National Artist shows, festivals and more. In just 3 years we have graced the stage with the likes of Legendary Jazz Pianist Alex Bugnon, National Recording Artist Loose Ends, Artist Anthony Hamilton & The Hamiltones, Lauren Hill, R&B Group 112, Country Artist Chase Atkins and Nationally-known all-female GoGo band Be'la Donna and more.
We have developed relationships with the biggest events to ever come to Richmond, Virginia and surrounding cities on the east coast such as The 2nd Street Festival, The Folk Festival, all major sorority and fraternity events, Miami's Jazz In The Gardens and most importantly the internationally-known Diner En Blanc. Our fan base and brand steadily grows at a rapid pace and the demand is increasing across state lines.
By aligning our unwavering dedication to the do-it-yourself work ethic, signature sound, incomparable arrangements, impeccable professionalism and non-stop unforgettable show experience, Singer, Musician & Founder Jay Baxter, along with a group of sensational artists, have joined in cultivating a level of excellence and have helped to define the landscape of today's party-rock, show performance and soul music scene in RVA. You ask about the backbone of our work? Stylistically eclectic song arrangements and presentations—suggesting a range of influences from James Brown's dedication to musical excellence, Michael Jackson's limitless imagery and Parliament Funk's energetic and gravitational soul to Las Vegas Show Band's remarkable showmanship and Party On The Moon's impeccable business and marketing machine of an artist operation—that hook you instantly upon contact.
Why J. Baxter Music Group's S.A.U.C.E Band? We provide concert/show experience that can be interactive, exciting and euphoric that separates us from any other entertainment source. Our organizational operation is what allows us to provide such an experience to each and every client from the beginning to the end. Weddings and private events are also included in what we do; the testimonials speak volumes for all that can be said about this exceptional entertainment entity, and those are the reasons why J. Baxter & The S.A.U.C.E should be present at your next event/occasion.