Idlewild South – The Allman Brothers Band Tribute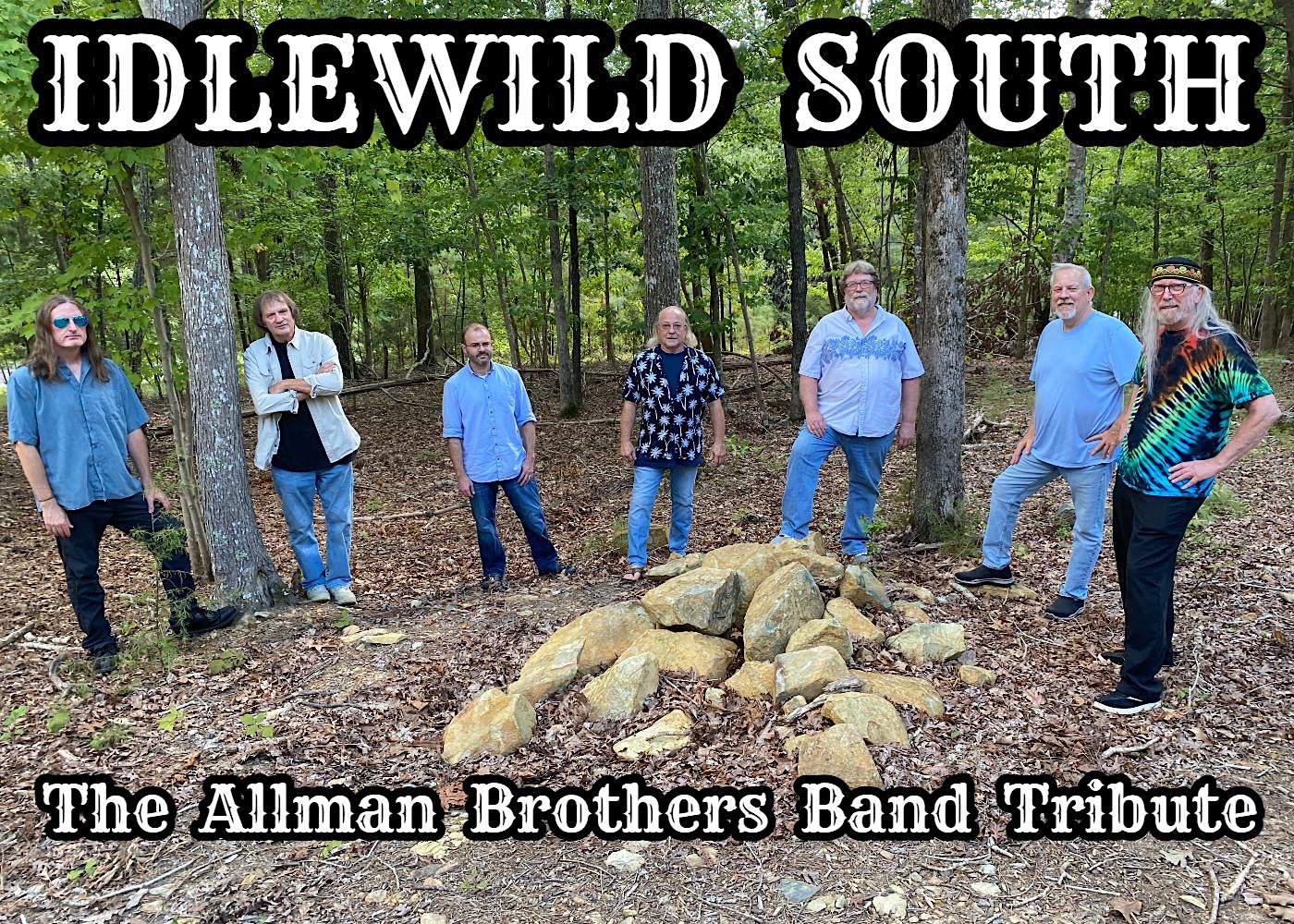 Idlewild South – The Allman Brothers Band Tribute appearing at The Tin Pan in Richmond, VA
Seating: We assign seats in order of when you purchase your tickets. All reservations are subject to a food and drink minimum of $15 per guest. Gratuity of 20% is automatically added to all food and beverage purchases.
Box Office: The Tin Pan charges lower fees for box office versus online sales. Our box office is open Tue-Sat 12PM-5PM. Please visit us during those hours or call 804-447-8189.
IDLEWILD SOUTH, The Allman Brothers Band Tribute, plays from the extensive catalogue of the legendary blues/rock band. Their sets are known for long exploratory jams and a unique but instantly familiar style to anyone who is a fan of the Allman Brothers. Don Eason is on vocals and keys along with drumming duo Robert Kintner and L.A. Freeman, John Martin on percussion, and former Dickey Betts bassist Marty Privette rounding out the rhythm section. Slide Guitarist/Vocalist Dave George and Lead Guitarist/ Vocalist Mark Mulholland bring forth the dual guitar harmonies and searing guitar leads Duane Allman and Dickie Betts pioneered in the late 1960's.
Having played together since 2012 the band has been joined on stage numerous times with Johnny Neel (Allman Brothers Band), Chris Hicks (Marshall Tucker Band), Bruce Katz (Gregg Allman Band), Paul Hornsby (Hour Glass and Capricorn Studios), Eddie Stone and Donna Hall (Wet Willie) and many more. IDLEWILD SOUTH is a staple at The Georgia Allman Brothers Band Association's Annual GABBAFEST in Macon, Georgia hosting their GABBA SHOWCASE yearly, and playing THE BIG HOUSE ~ The Allman Brothers Band Museum for multiple events.
Join IDLEWILD SOUTH for an amazing concert where The Road Goes On Forever……