Gregg Karukas
September 6 @ 8:00 pm
$30.00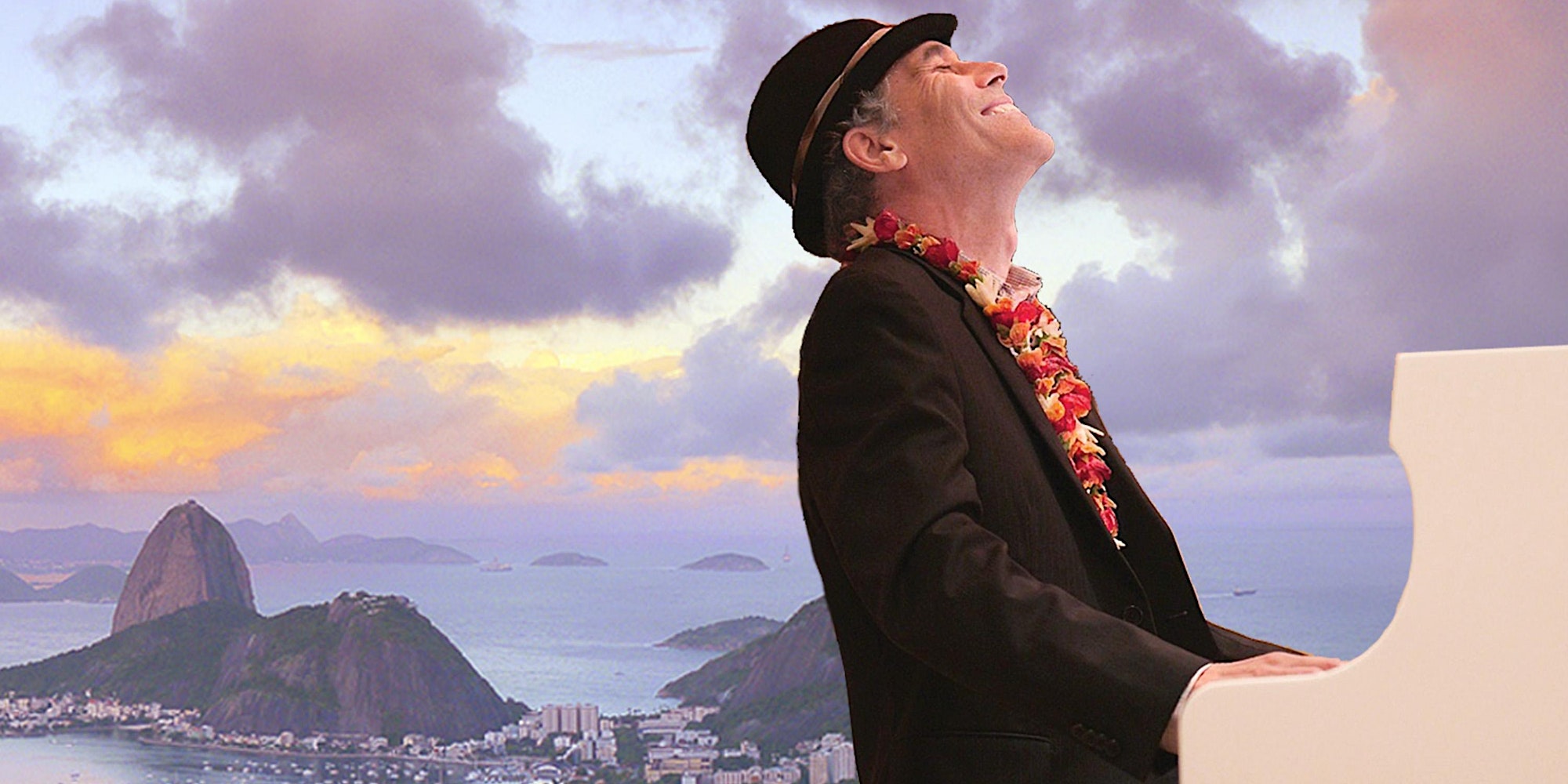 Gregg Karukas appearing at The Tin Pan in Richmond, VA
Seating: We assign seats in order of when you purchase your tickets. All reservations are subject to a food and drink minimum of $15 per guest. Gratuity of 20% is automatically added to all food and beverage purchases.
Box Office: The Tin Pan charges lower fees for box office versus online sales. Our box office is open Tue-Sat 12PM-5PM. Please visit us during those hours or call 804-447-8189.
"Gregg Karukas' music is the epitome of class and elegance…he's got such a nuanced touch on the piano, and his compositions are always so satisfying. Add in a great ability to communicate live, and you have an all-around great talent." –Dave Koz
Great melodies; the essential quality that has defined Grammy winning keyboardist / composer / producer Gregg Karukas' 12 solo CD's over a three decade career, with many #1 radio hits, both sophisticated and accessible. "Serenata", his first ever solo piano project, offers romantic impressions of classic songs from iconic Brazilian artists Milton Nascimento and Dori Caymmi as well as new and re-imagined Karukas originals. Coming out of a 4 year hiatus, following the loss of his wife Yvonne from brain cancer, Gregg found the challenges of both the Covid isolation and developing his solo piano voice to be the perfect catalyst for reclaiming beauty, hope and, most importantly, new original music.
A prolific, genre-crossing veteran of Smooth Jazz, Brazilian, New Age and R&B/Pop, Gregg looks back on his years touring with Brazilian artists Sergio Mendes, Dori Caymmi and Ricardo Silveira in the 1990's as some of his favorite musical experiences. Gregg won the Best New Age Album Grammy in 2013 for producing, composing, playing piano/keyboards, arranging and engineering the Echoes of Love CD, a collaboration with Omar Akram, and has also worked with pianist David Lanz, arranging and producing two successful crossover CDs. He was a founding member of The Rippingtons and since then has been in the company of the top acts in the Smooth Jazz, World and R&B pop genres, touring with Boney James, Peter White, Rick Braun, Dave Koz, Melissa Manchester, Larry Carlton, Sergio Mendes, Brenda Russell, Jeffrey Osborne and featured with various Allstar groups in recent years. He has had a diverse career in music with a long list of credits on CD's and all media; Gregg arranged and played all keyboards on the theme songs to Disney's Ducktales and Chip and Dale's Rescue Rangers and is a veteran of lots of TV/Film music sessions, (Cheers, Stand and Deliver, Life Goes On, Mr. Wrong).
Gregg honed his multi-keyboard, synth programming, songwriting and album production skills in the studios and clubs of Washington, DC, paying dues thru the late -70's with Jazz/Fusion groups Tim Eyermann and East Coast Offering and Natural Bridge (along with bandmate and bass virtuoso Michael Manring). Moving to Los Angeles in 1982, Gregg's focus was not on developing a solo career, but with a goal to play as many different styles as possible. His first gig in LA was on his 12th day in town with singer/songwriter Shelby Flint (Angel on my Shoulder, Mercury), whose band included former Wings drummer Denny Seiwell and other top studio players. He soon found himself touring with Melissa Manchester, producing demos and collaborating with songwriters, working on TV/film music and contributing to over 100 CD's from all genres. By the mid-'80's he was playing his own, stylistically diverse, original songs at local gigs with top session players and leading the studio house band for It's Garry Shandling's Show on Showtime. One bandmate suggested he knew a small "new adult contemporary" label that was looking for artists. Gregg sent in his songs (1987's The Nightowl) and began a 3 decade solo career of chart topping melodies that has perfectly paralleled the growth of the Smooth Jazz genre.
Always in demand as a musical director and keyboardist, Gregg has received multiple Best Keyboardist nominations at the Oasis and National Smooth Jazz Awards. His best-known songs, "Elegant Nights (#1), "Rio Drive"(#1), "Girl in the Red Dress" (#4) "Nightshift" (#1), and Jessy J.'s #1 hit "Tropical Rain" showcase Gregg's funky, melodic compositional style familiar to his fans.
"People say my music sounds romantic and uplifting – and I look so happy on stage," he says. "It's totally true. For me, the best music comes out of an inner feeling of either intense happiness or sadness. I always try to stay faithful to that original inspiration, because that is where the true 'sound of emotion' comes from."
Gregg's contagious smile and positive attitude shows in his concerts, as he has emerged over the years as one of the genre's most dynamic and inspiring live performers since he first took the stage in 1987 with the original Rippingtons and toured through the years with superstars Boney James, Al Stewart, Sergio Mendes, and Larry Carlton.
Looking back, Gregg had no idea he would eventually be recording and playing on the world's biggest stages with many of his Brazilian musical heroes, including Montreux Jazz with Caymmi, and multiple shows at the Hollywood Bowl with Ivan Lins, Oscar Castro Neves, Antonio Carlos Jobim, Toots Thielemans, Mendes and Caymmi. "Serenata" brings this musical "love affair" full circle, a crossover treat from the heart, for the heart.