Firefall (Acoustic)
October 29 @ 7:00 pm
$45.00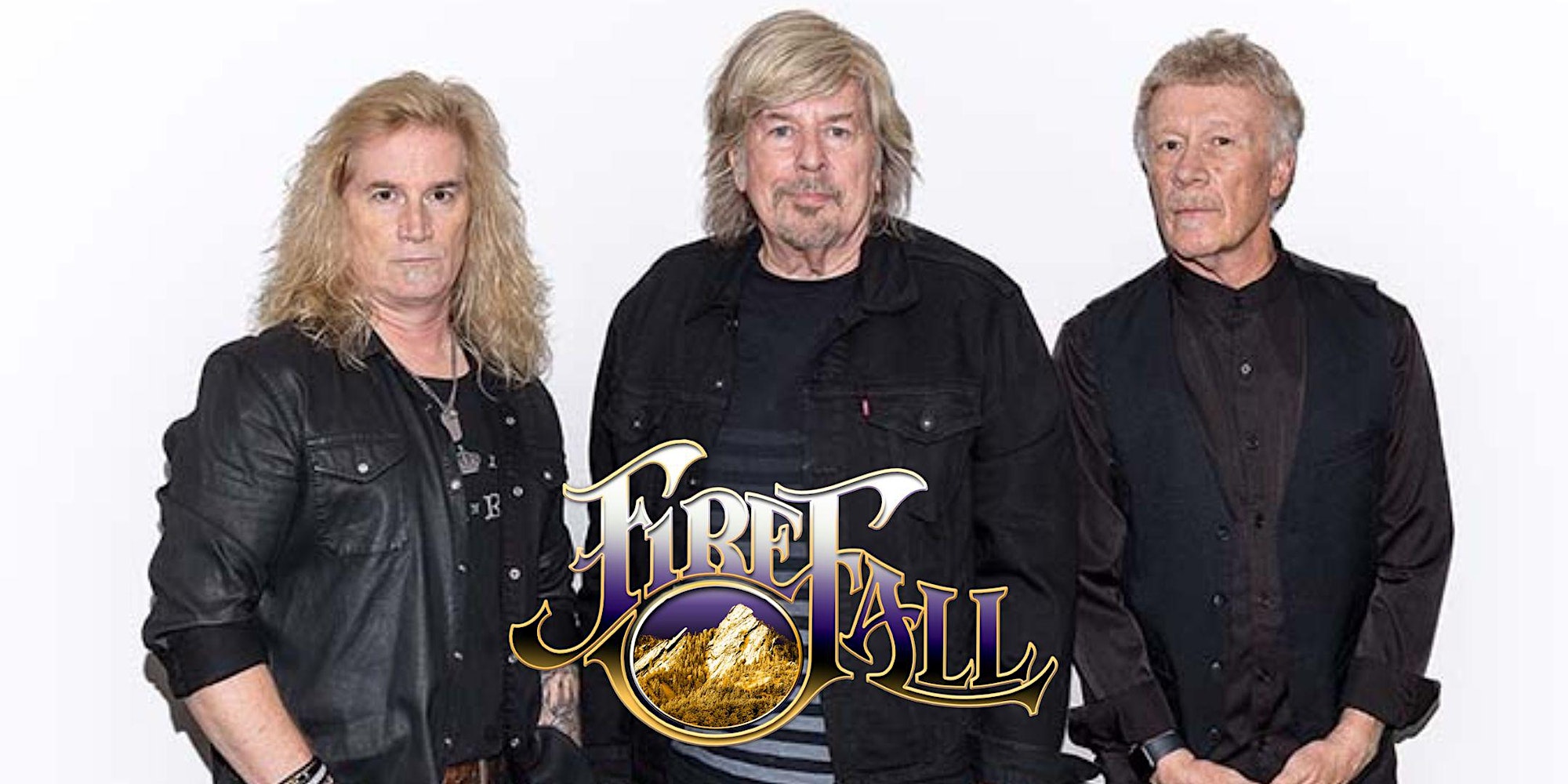 Firefall Acoustic appearing at The Tin Pan in Richmond, VA
Seating: We assign seats in order of when you purchase your tickets. All reservations are subject to a food and drink minimum of $15 per guest. Gratuity of 20% is automatically added to all food and beverage purchases.
Box Office: The Tin Pan charges lower fees for box office versus online sales. Our box office is open Tue-Sat 12PM-5PM. Please visit us during those hours or call 804-447-8189.
The genealogy and musical roots of FIREFALL run deep into the fertile soil of American rock and folk rock music. It began with Woodie Guthrie and later, Bob Dylan, evolving into the Byrds and the Buffalo Springfield. The genre established by these luminaries continued with Crosby, Stills and Nash, Manassas, The Band, Neil Young, The Eagles, Poco, Loggins and Messina, The Flying Burrito Brothers, Gram Parsons and Emmy Lou Harris, Dan Fogelberg, America and FIREFALL. Many of these participants mingled in the studio and on tour. Individually and collectively they created a sound that changed the world's musical landscape.
FIREFALL is one of the few surviving bands of this genre, remaining true to its founding vision and roots despite personnel changes over its 40+ year history. The band transcends and embraces many industrial labels- rock, soft rock, country rock, contemporary country, easy listening and Americana.
"I think it's great that in this day and age of trends that change overnight, a kind of music we helped create 40+ years ago is still around and growing in popularity". – Jock Bartley
For co-founder Jock Bartley, FIREFALL has not only represented an opportunity to make quality music over the course of 4 decades, but also represents a personal, heartfelt commitment to maintaining the tradition of a contemporary musical genre he and his peers helped create.
From 1976 through the early 1980's, the Boulder, Colorado-based rock band, FIREFALL; Rick Roberts, Jock Bartley, Mark Andes, Michael Clarke, Larry Burnett and David Muse, saturated the nation's radio air waves and toured the world over, selling millions of records and earning two platinum and three gold albums.
They shared stages with other top bands of the day – Fleetwood Mac, The Doobie Brothers, Peter Frampton, The Band, Lynyrd Skynyrd, The Marshall Tucker Band, Chicago, The Beach Boys, Loggins and Messina, America, Bob Seger, Heart and many others. The band dazzled audiences with their exuberant and rocking performances – this was no 'light rock' band. FIREFALL is a group of exceptional musicians and singers, with a repertoire of recognizable songs few bands can match. Their many hits – "You Are The Woman," "Just Remember I Love You," "Strange Way," "Cinderella," "Mexico," " Livin' Ain't Livin'," " So Long," " Goodbye I Love You," " Sweet and Sour" and others – are faithfully recreated with a freshness rare in live performances of such classics.
In the 1990's, Rhino Records began releasing their original albums on CD, including the compilation, FIREFALL's GREATEST HITS. These classic albums reveal a successful sound that many bands strive for. With the combined ingredients of band members: Rick, Jock, Mark, David, Larry and Michael a fresh new sound was born. With contributing guest appearances by such greats as Stephen Stills, Richie Furay, David Sanborn, Bill Payne (Little Feat) and Timothy B. Schmidt (Eagles), these recordings set a new bar.
With lead guitarist, singer/songwriter, Jock Bartley as the common thread and FIREFALL's 1994 CD release, "MESSENGER," the band continues to expand upon their distinctive sound. It is filled with passionate lyrical incisiveness, with great melodic range and diversity. "When The River Rises" was written for and dedicated to the 1993 Midwest Flood Victims, with a portion of the proceeds from this song going to disaster relief. Jock Bartley's uplifting song of 1998, "Call On Me," became an anthem of sorts for Suicide Prevention. As a spokesman for the cause and the first ever national crisis hotline network, 1 (800) SUICIDE, he helped to put on three fund raising benefits around the country featuring such musical luminaries as Michael McDonald, Wynonna Judd, Journey, Steve Winwood, David Pack of Ambrosia and Rusty Young of Poco. "Call On Me" is included on Jock's first ever solo CD, "BLINDSIDE," released in late 2006.
Throughout the years, FIREFALL has nurtured their faithful and growing audience through their dynamic live concert performances, which have continually brought in new generations of fans. The "experience" of FIREFALL's live concerts leaves their fans, old and new, thinking that they've just attended one of the best concerts they've ever seen.
With the wealth of old and new songs, FIREFALL demonstrates the depth and diversity of the band's lyrical and musical excellence. Their tight harmonies and intricate vocal arrangements are a fresh reminder of what melodic music is all about. The excellence of musicianship is intensely felt and appreciated by audiences. The response to the solos and many extended "jams" in concert, is an overwhelming infectious helping of fun and spontaneity in the highest degree.
FIREFALL was one of the first bands to bring the creative and musical richness of the Rocky Mountain area to the forefront of the industry. The resurgence of this diverse musical hotbed has since given way to the likes of Big Head Todd and the Monsters, The Samples and The String Cheese Incident.
And so, the band has come full circle. In 40 + years of making exceptional music, FIREFALL has distinguished themselves as one of the top bands from the genre of music called Americana. They helped spearhead the birth and continuation of the country rock / folk rock sound of the 70's. FIREFALL is as vital as ever, standing out as one of the few remaining torchbearers for harmony laden rock; a welcome blast from the past focused firmly on the future.