David Sanborn Jazz Quartet
May 20, 2024 @ 8:00 pm
$99.99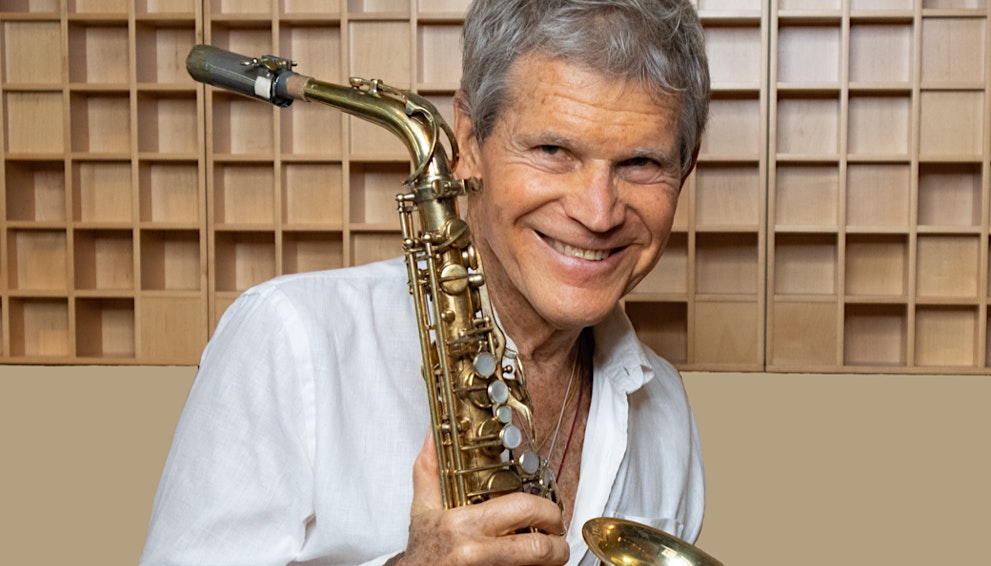 The David Sanborn Jazz Quartet performing LIVE at The Tin Pan in Richmond, VA.
Seating: We assign seats in order of when you purchase your tickets. All reservations are subject to a food and drink minimum of $15 per guest. Gratuity of 20% is automatically added to all food and beverage purchases.
Box Office: The Tin Pan charges lower fees for box office versus online sales. Our box office is open Tue-Sat 12PM-5PM. Please visit us during those hours or call 804-447-8189.
David Sanborn has released 25 albums, won six Grammy Awards, and has had eight Gold albums and one Platinum album. Having inspired countless other musicians, Dave has worked in many genres that typically blend instrumental pop, R&B and lately, more and more traditional jazz. He released his first solo album Taking Off in 1975, but has been playing the saxophone since before he was in high school when he was inspired by the great Chicago blues artists near his hometown of St. Louis.
Having contracted polio at the age of three, Dave was introduced to the saxophone as part of his treatment therapy. By the age of 14, he was able to play with legends such as Albert King and Little Milton. Dave went on to study music at Northwestern University before transferring to the University of Iowa where he played and studied with the great saxophonist JR Monterose.
Later traveling to California on the advice of a friend, he joined the Butterfield Blues Band and played Woodstock with Paul Butterfield. Following that, Dave toured with Stevie Wonder and recorded for Wonder's Talking Book album, played with The Rolling Stones, and toured with David Bowie with whom he recorded the famous solo heard on "Young Americans." At the same time, Dave was touring and recording with the great Gil Evans, dividing his time between the two. After moving to New York City and studying with George Coleman, Dave started his solo career where he later collaborated with such artists as Paul Simon and James Taylor.
Dave's solo release of Taking Off in 1975—still considered a classic—further solidified his career. His 1979 release of Hideaway became a popular hit and further propelled Dave's ascent with the single, "Seduction" being featured in the movie, American Gigolo. Veteran bassist and composer Marcus Miller joined Dave on the 1981 album, Voyeur. The single, "All I Need Is You" won Dave his first Grammy Award for Best R&B Instrumental Performance. In 1983, Dave released the hit album Backstreet that included Luther Vandross as a featured guest vocalist. Later albums have included guest artists such as Jack DeJohnette, Bill Frisell, Charlie Hayden, Wallace Roney, Kenny Barron, Christian McBride, and Eric Clapton.
Moving onto television, Dave hosted the show, Night Music, from 1988 to 1990. Produced by Saturday Night Live creator Lorne Michaels, the show featured films of jazz legends like Thelonious Monk, Dave Brubeck and Billie Holiday, as well as banter and memorable music jams by a remarkable list of musicians including Sonny Rollins, Miles Davis, Joe Sample, Pharoah Sanders, and many others. Additionally, Dave had regularly hosted the After New Year's Eve TV special on ABC. During the 1980s and 1990s, Dave hosted a syndicated radio program, The Jazz Show with David Sanborn. Dave has also recorded many shows' theme songs as well as several other songs for The Late Late Show with Tom Snyder.
In his five-decade career, Dave has released 25 albums, won six Grammy Awards, and has had eight Gold albums and one Platinum album. He continues to be one of the most highly active musicians of his genre, performing over 100 shows per year. Considered as a whole, Dave is an artist who pushes the limits and continues to make music that challenges the mind and goes Straight to The Heart.
"The music of Stevie Wonder, David Bowie, Paul Simon, James Brown, Bruce Springsteen, Eric Clapton and The Rolling Stones all has a similar tone running throughout. It's no coincidence that saxophonist David Sanborn has played with all of them." – NPR