Bill Kirchen's Honky Tonk Holiday Tour
December 9, 2021 @ 8:00 pm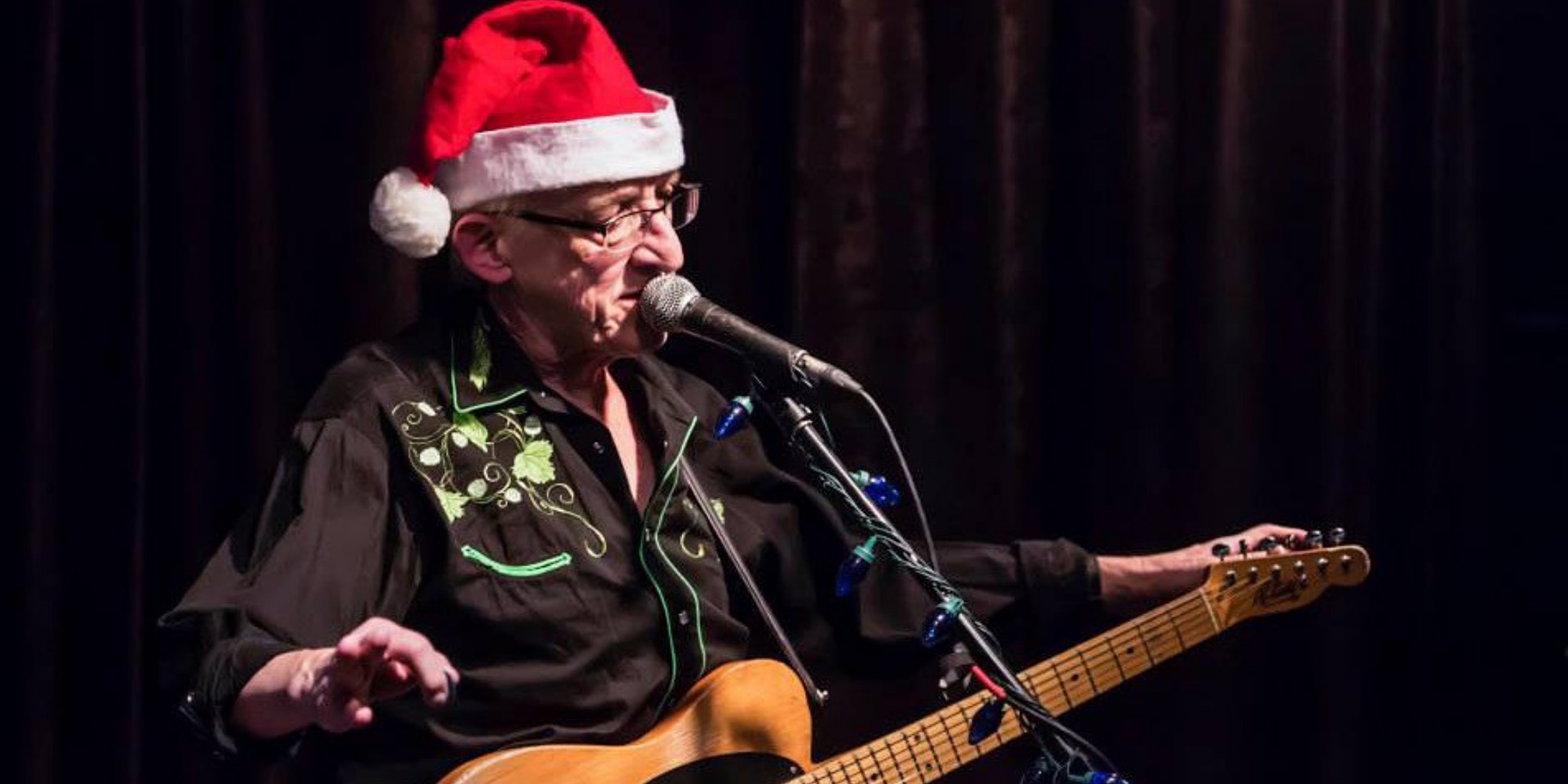 Bill Kirchen's Honky Tonk Holiday Tour at The Tin Pan – Richmond, VA
Seating: We assign seats in order of when you purchase your tickets. All reservations are subject to a food and drink minimum of $13 per guest.
COVID-19 Policies: As live music reopens across the country, we, along with other venues, are prioritizing the health and wellness of our guests and staff while closely monitoring all government guidelines and recommendations regarding the spread of infectious disease. We anticipate having limited venue capacity and requiring face coverings for all staff and guests for the foreseeable future. Additionally, tickets will only be available for parties of 2 or larger, due to social distancing restrictions.
Box Office: The Tin Pan charges lower fees for box office versus online sales. Our box office is open Mon-Sat12PM-5PM. Please visit us during those hours or call 804-447-8189.
Forget the Nutcracker and Handel's Messiah. For a real taste of seasonal cheer, nothing says joy to the world like Bill Kirchen singing Daddy's Drinkin' Up Our Christmas. Bill Kirchen and old-school Too Much Fun (Johnny Castle and Jack O'Dell) make a stop on their annual Honky Tonk Holiday Tour at The Tin Pan. Featured is a sleigh-full of rarely heard holiday numbers from the blues, rock 'n' roll and honky tonk bags: Silent Surfin' Night, Truckin' Trees for Christmas, Santa Looked A Lot Like Daddy and many more. But be ye not afraid, there'll be so much more than holiday songs of questionable taste; you can count on a truckload of dieselbilly classics to take the edge off the holiday fuss.
Guitar Player Magazine dubbed Bill Kirchen the "Titan of the Telecaster." Rolling Stone said he's "an American treasure" and "one of our best." No matter what you call him, Kirchen is a founding father of the Americana movement, now at the peak of his impressive career.
Kirchen was originally known as co-founder and lead guitarist of Commander Cody and His Lost Planet Airmen, one of the first and only rock-n-roll bands to infuse their honky-tonk sound with pure, blood-and-guts country roots and western swing. It was Kirchen's scorching guitar licks that helped define their sound and drove their hit, "Hot Rod Lincoln," into the Top Ten in 1972, a song that eventually took on a post-Cody life of its own. Today, Kirchen's extended version of "Hot Rod Lincoln" is his universally loved signature masterpiece, a pumped-up joyride through the last 60 years of guitar-god history, described as "epic" by Rolling Stone.
In 2001, Kirchen received a Grammy nomination for his instrumental "Poultry in Motion." The following year he was inducted into the Washington Area Music Association Hall of Fame, neatly sandwiched between John Phillip Sousa and Dave Grohl. Kirchen has recorded and/or played guitar live with a who's who of Americana and Roots Rock 'N' Roll, among them Gene Vincent, Link Wray, Bo Diddley, Hazel Dickens, Doug Sahm, Hoyt Axton, Emmylou Harris, Maria Muldaur, Dan Hicks, and Nick Lowe. Bill is pretty sure that he is the only person to have, in a single year, stood on stage and played with both Ralph Stanley and Elvis Costello.
His show promises to be a show you won't want to miss: one spectacular night of Telecaster mastery that will slay you with holiday joy.