Yellowjackets
September 1 @ 8:00 pm
$47.50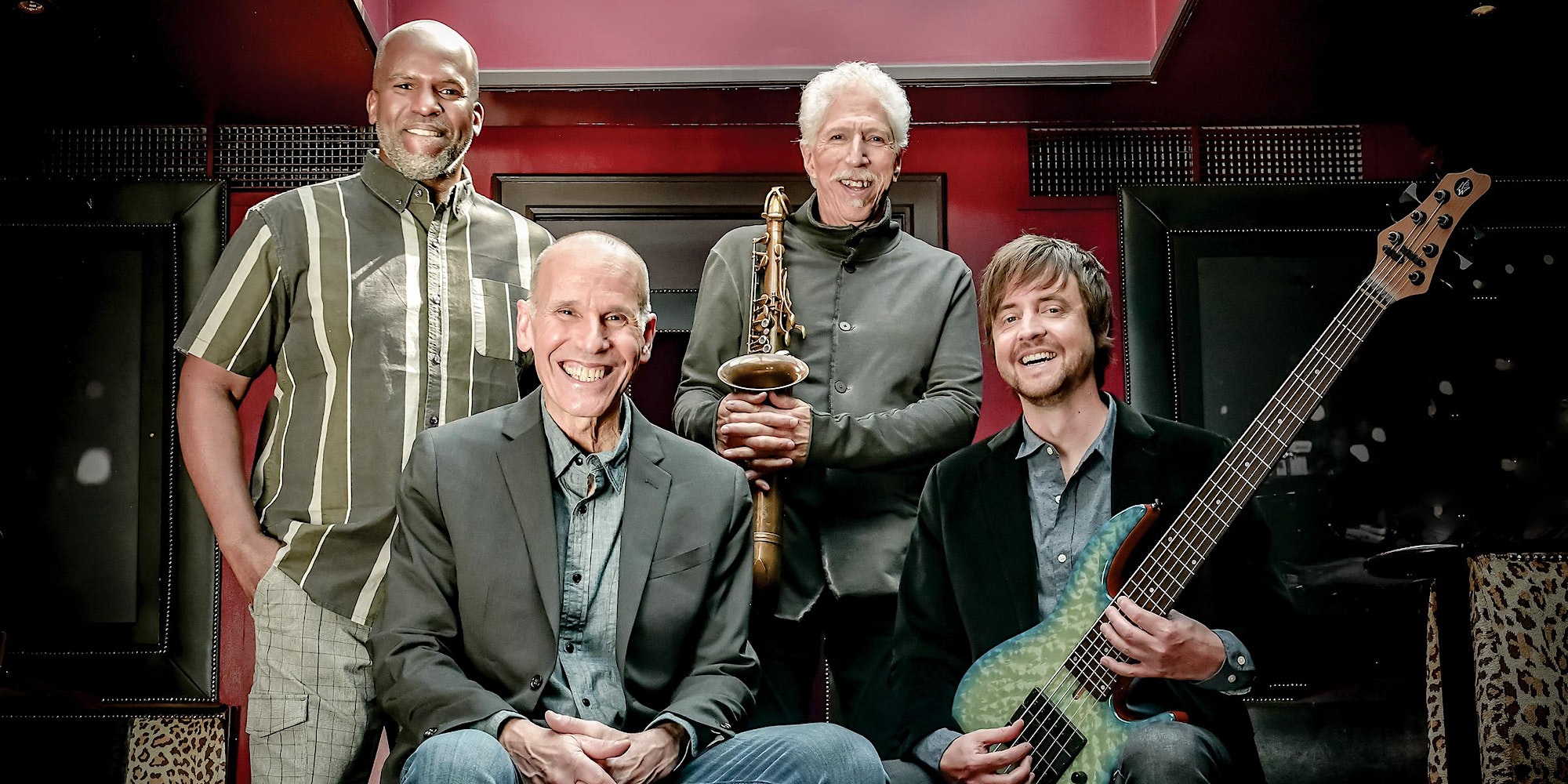 Yellowjackets appearing at The Tin Pan in Richmond, VA
Seating: We assign seats in order of when you purchase your tickets. All reservations are subject to a food and drink minimum of $15 per guest. Gratuity of 20% is automatically added to all food and beverage purchases.
Box Office: The Tin Pan charges lower fees for box office versus online sales. Our box office is open Tue-Sat 12PM-5PM. Please visit us during those hours or call 804-447-8189.
"…a perfectly combustible electric-acoustic outfit whose smart, often challenging and unpredictable compositions draw from fusion, postbop and contemporary jazz."
— Jazz Times
Throughout their storied 43-year history, the Yellowjackets have recorded 26 albums, received 18 Grammy® nominations – won 2 – performed countless sold-out tours, and enjoyed worldwide critical acclaim and commercial success.
The Yellowjackets formed in the late 1970's as the backup band for guitarist Robben Ford. They recorded their first album together in 1980. Shortly after that recording, however, Ford decided to part ways and go in a different musical direction. As a result, the modern day Yellowjackets were formed — a trio with Russell Ferrante, Jimmy Haslip and Ricky Lawson. Since then, and with the addition of Bob Mintzer, the Yellowjackets have gained and maintained prominence as one of jazz's most influential and loved groups.
Over the years the band has undergone numerous lineup changes. Never failing to rise to the inevitable challenges of adjustment, the Yellowjackets – Russell Ferrante, William Kennedy, Bob Mintzer, and Dane Alderson – have maintained an extraordinarily high quality of musicianship that is the rival of many but a surprise to no one who knows and appreciates the band and their music.