Yasmin Williams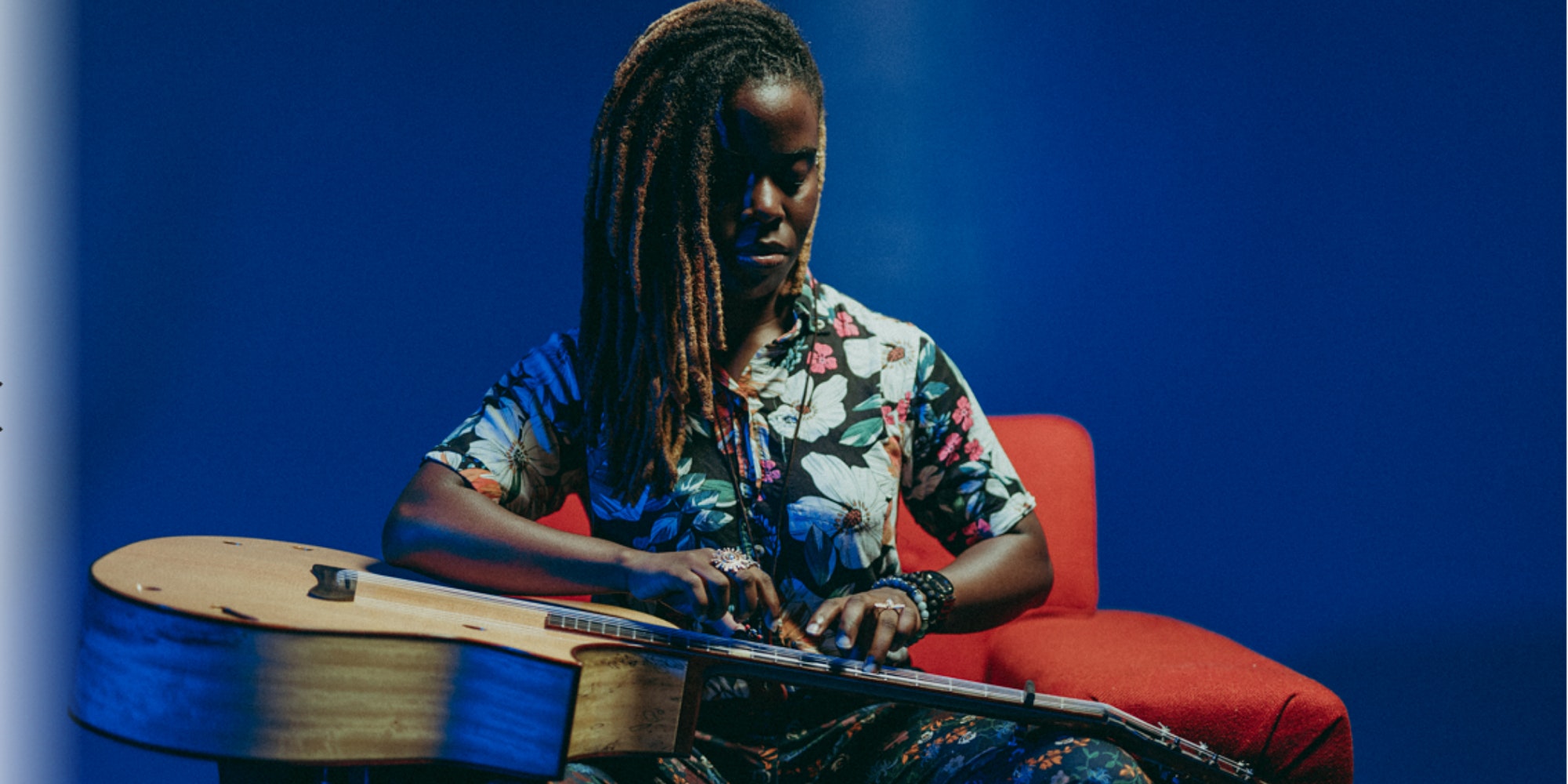 Yasmin Williams appearing at The Tin Pan in Richmond, VA
Proof of complete COVID-19 vaccination OR a negative COVID-19 test result required for entry.
Please bring your CDC-issued vaccination card (physical copy or a photocopy is acceptable) OR a professionally administered negative COVID-19 test result taken within 72 hours of when the doors open for the performance.
Seating: We assign seats in order of when you purchase your tickets. All reservations are subject to a food and drink minimum of $13 per guest.
COVID-19 Policies: As live music reopens across the country, we, along with other venues, are prioritizing the health and wellness of our guests and staff while closely monitoring all government guidelines and recommendations regarding the spread of infectious disease. We are requiring face coverings for all staff and guests for the foreseeable future.
Box Office: The Tin Pan charges lower fees for box office versus online sales. Our box office is open Mon-Fri 12PM-5PM. Please visit us during those hours or call 804-447-8189.
Yasmin Williams sits on her leather couch, her guitar stretched across her lap horizontally with its strings turned to the sky. She taps on the fretboard with her left hand as her right hand plucks a kalimba placed on the guitar's body. Her feet, clad in tap shoes, keep rhythm on a mic'd wooden board placed under her. Even with all limbs in play, it's mind boggling that the melodic and percussive sounds that emerge are made by just one musician, playing in real time. With her ambidextrous and pedidextrous, multi-instrumental techniques of her own making and influences ranging from video games to West African griots subverting the predominantly white male canon of fingerstyle guitar, Yasmin Williams is truly a guitarist for the new century. So too is her stunning sophomore release, Urban Driftwood, an album for and of these times. Though the record is instrumental, its songs follow a narrative arc of 2020, illustrating both a personal journey and a national reckoning, through Williams' evocative, lyrical compositions.
A native of northern Virginia, Williams, now 24, began playing electric guitar in 8th grade, after she beat the video game Guitar Hero 2 on expert level. Initially inspired by Jimi Hendrix and other shredders she was familiar with through the game, she quickly moved on to acoustic guitar, finding that it allowed her to combine fingerstyle techniques with the lap-tapping she had developed through Guitar Hero, as well as perform as a solo artist. By 10th grade, she had released an EP of songs of her own composition. Deriving no lineage from "American primitive" and rejecting the problematic connotations of the term, Williams' influences include the smooth jazz and R&B she listened to growing up, Hendrix and Nirvana, go-go and hip-hop. Her love for the band Earth, Wind and Fire prompted her to incorporate the kalimba into her songwriting, and more recently, she's drawn inspiration from other Black women guitarists such as Elizabeth Cotten, Sister Rosetta Tharpe, and Algia Mae Hinton. On Urban Driftwood, Williams references the music of West African griots through the inclusion of kora (which she recently learned) and by featuring the hand drumming of 150th generation djeli of the Kouyate family, Amadou Kouyate, on the title track.
Since its release in January 2021, Urban Driftwood has been praised by numerous publications such as Pitchfork, Rolling Stone, The Wasington Post, NPR Music, No Depression, Paste Magazine, and many others. Williams will be touring in support of Urban Driftwood throughout 2021.