Wyatt Michael
January 14, 2022 @ 8:00 pm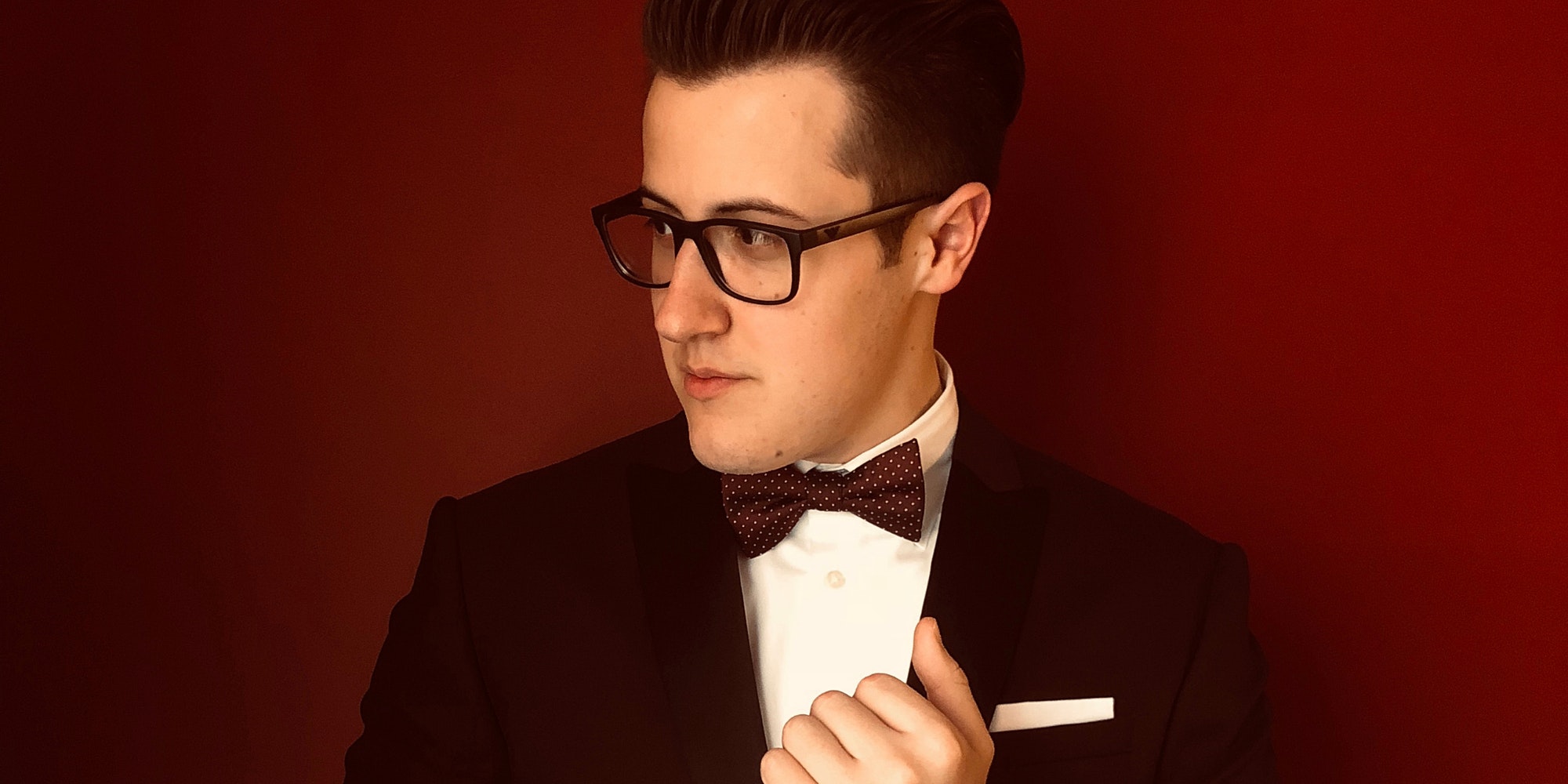 Wyatt Michael appearing at The Tin Pan – Richmond, VA
Proof of complete COVID-19 vaccination required for entry.
Please bring your CDC-issued vaccination card (physical copy or a photocopy is acceptable).
Seating: We assign seats in order of when you purchase your tickets. All reservations are subject to a food and drink minimum of $13 per guest.
COVID-19 Policies: As live music reopens across the country, we, along with other venues, are prioritizing the health and wellness of our guests and staff while closely monitoring all government guidelines and recommendations regarding the spread of infectious disease. We are requiring face coverings for all staff and guests for the foreseeable future.
Box Office: The Tin Pan charges lower fees for box office versus online sales. Our box office is open Mon-Fri 12PM-5PM. Please visit us during those hours or call 804-447-8189.
From a young age, Wyatt Michael was introduced to music. He studied piano at a very young age and while he never connected with the instrument as a child, the musical appreciation was instilled. Being homeschooled, Wyatt was able to spend much of his time playing and writing music with his brother. Over the next few years, they began performing their original music in the rock band Chasing Avenir. Playing small bars in and around Fredericksburg, Virginia, then larger venues and theaters as the band grew. As Chasing Avenir released their first EP "Blue" and played at the National Theater in Richmond, VA, Wyatt was introduced to the Jazz Standards and immediately fell in love with the emotion, phrasing, vocal technique, and expression of these timeless classics. His love affair with jazz music continued to grow stronger and stronger with each passing day until the decision was made to make being a jazz singer his top priority. After informing his brother of his desire to focus on singing jazz, Wyatt joined forces with Chris Whiteman and began work on his first solo album (Renaissance). Released on November 8th 2019, Renaissance contains songs written by David Mann, composer of the classic "In the Wee Small Hours of the Morning," that have never before been released to the public. Wyatt was given special permission from Mann's son and estate to bring these songs to life, and he has taken that responsibility extremely seriously.
Laboring over every phrase, treating every measure like a line of dialogue in a movie or brushstrokes in a painting, Wyatt has recorded this album in the same way the great ones before him would have done, one microphone, one take. The history and emotion present in classic jazz is of paramount importance to Wyatt.
After only two years of full-time singing, Wyatt was featured on season 21 of the reality television show, "The Voice" where he turned the chairs of both Kelly Clarkson, and Ariana Grande during the Blind Auditions stage. Wyatt gained invaluable experience from the coaches before ultimately being eliminated during the battle rounds. Whether singing at a black-tie event, wedding, or visiting an assisted living facility, he always strives to recreate the passion, emotion, and dedication to the craft of musicianship that was present in the golden age of music and honor the legacy of these giants that came before him for years to come.