Tim Reynolds and TR3
January 15 @ 8:00 pm

-

10:00 pm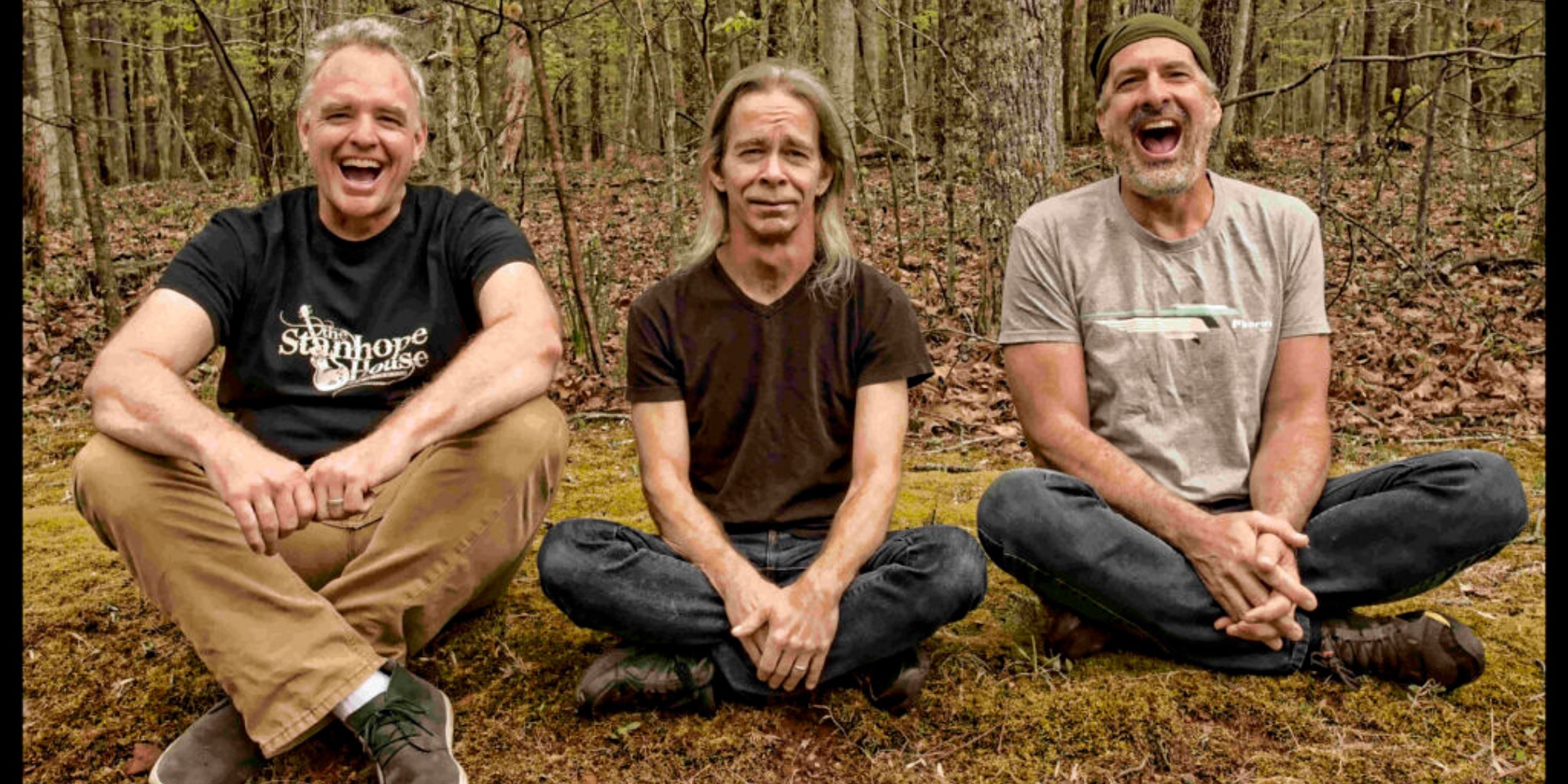 Tim Reynolds and TR3 appearing at The Tin Pan – Richmond, VA
Proof of complete COVID-19 vaccination required for entry.
Please bring your CDC-issued vaccination card (physical copy or a photocopy is acceptable).
Seating: We assign seats in order of when you purchase your tickets. All reservations are subject to a food and drink minimum of $13 per guest.
COVID-19 Policies: As live music reopens across the country, we, along with other venues, are prioritizing the health and wellness of our guests and staff while closely monitoring all government guidelines and recommendations regarding the spread of infectious disease. We are requiring face coverings for all staff and guests for the foreseeable future.
Box Office: The Tin Pan charges lower fees for box office versus online sales. Our box office is open Mon-Fri 12PM-5PM. Please visit us during those hours or call 804-447-8189.
Tim Reynolds & TR3
Tim Reynolds: Guitars, Vocals
Mick Vaughn: Bass, Vocals
Dan Martier: Drums, Vocals
With a career spanning more than forty years, two-time Grammy nominee and sonic innovator, Tim Reynolds is best known for his seemingly effortless guitar virtuosity, his masterful command of melody and timing, and for his uncanny ability to improvise on any instrument he touches. Having explored almost every musical style, from rock, jazz, and blues to classical and reggae, Tim's wide-ranging talent is evident each time he picks up his acoustic or electric guitar. Technically brilliant, yet emotionally honest, Reynolds' music is inspired, authentic, and unparalleled.
During the mid-1980s, Reynolds founded his breakthrough electric power trio, TR3, known for their fusion of funk, rock, and jazz. He toured extensively with TR3, using a rotating cast of musicians during the 1980s and 1990s. It was also at this time that he met and befriended Dave Matthews and their ongoing musical collaboration began. However, Tim always stayed true to his first love – the acoustic guitar. He spent the 1990s and 2000s as a road warrior – an acoustic guitar wizard playing to sold-out crowds who quickly determined that Reynolds was one of the most talented and thoughtful musicians on the circuit. From the widely-acclaimed Stream to his most recent solo masterpiece, That Way (2017), Tim's acoustic prowess and his genius for improvisation continue to burn hot.
In 2007, after a chance meeting with two talented musicians, bassist Mick Vaughn and drummer Dan Martier, a few rehearsals later, and several stealth appearances throughout North Carolina, Tim resurrected the electric TR3 to widespread delight. TR3 continues to tour and release critically-acclaimed live and studio albums, including their most recent opus, The Sea Versus the Mountain (2019).
Although the pandemic halted Tim's busy schedule as lead guitarist for the Dave Matthews Band in 2020, it gave him the gift of time and space to create new music, explore new technology, dig deep into his vault, and reconnect and collaborate with old friends. He released his first digital download, the ethereal Venus Transit (July 2020) along with a goldmine of mostly original music videos on his YouTube channel, including a few covers such as his interpretation of Bach's Cello Suite in G and Peter Gabriel's "In Your Eyes." Tim had a great time collaborating with his long-time friend and fellow musician, Mike Sokolowski, on the album, Soul Pilgrimage (August 2021, Breezeway Records). Tim's excited to get back on the road doing what he loves – from surprising fans nationwide with his rare solo performances, melting faces with TR3, and touring with DMB. According to Tim, "It's all good when I have my guitars by my side."