Steve Cole w/ Jackiem Joyner
November 27 @ 8:00 pm

-

10:00 pm

$50.00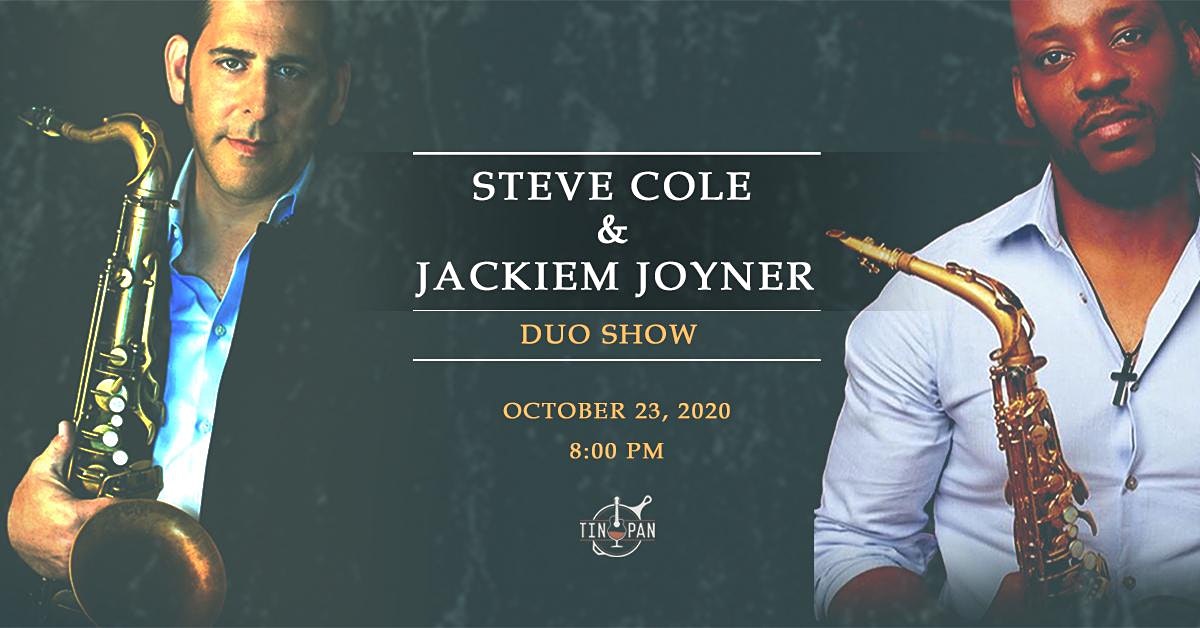 Steve Cole w/ Jackiem Joyner appearing at The Tin Pan in Richmond, VA
Seating: We assign seats in order of when you purchase your tickets. All reservations are subject to a food and drink minimum of $13 per guest.
COVID-19 Policies: As live music reopens across the country, we, along with other venues, are prioritizing the health and wellness of our guests and staff while closely monitoring all government guidelines and recommendations regarding the spread of infectious disease. We anticipate having limited venue capacity and requiring face coverings for all staff and guests for the foreseeable future. Additionally, tickets will only be available for parties of 2 or larger, due to social distancing restrictions.
Box Office: The Tin Pan charges lower fees for box office versus online sales. Our box office is open Mon-Fri 12PM-5PM. Please visit us during those hours or call 804-447-8189.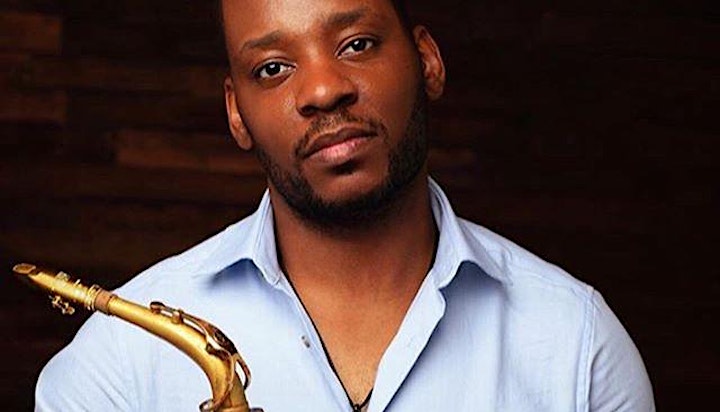 Contemporary saxophonist, author, and music producer Jackiem Joyner is set to release his 7th album, Touch, worldwide this fall, 2019.
After more than 12 years as a recording artist, Jackiem continues to stand out with electrifying live performances and brilliant music productions. As a performer, he has toured over 30 countries and performed with the likes of the late George Duke, Marcus Miller, Keiko Matsui, Donnie McClurkin, Angela Bofill, Najee, Kirk Whalum, Peter White, and many, many more. Joyner's radio success is widely known within the industry.
Joyner has two number 1 hit songs, five top 10 billboard singles, and a number one debut album under his belt. In addition, he published the highly acclaimed science fiction novel Zarya, which received high praise and a five star rating on Amazon.
"This album is about romance," Joyner explains of Touch. "I wanted to give everyone something hip, smooth, and sexy at the same time." The record has an urban feel, laced with the hottest down tempo vibes. The album shares similar textures to the music of artists Tank and Trey Songz. Joyner's soprano sax leads the charge through most of the album.
"My approach to performing on this record was to be melodic and dynamic with my horn". Peter White joins Jackiem on the first single, "Last Dance". The combination of soprano sax and nylon guitar pulls you in with its romantic and catchy melody.
Najee serves up the flute on a dreamy urban song called "Fairytales". The unique mix of flute and soprano sax on this vibey tune form one of Joyner's best performances and productions. The song was written together with Tim Bailey, aka Twizzboy.
Born to a Vietnam War vet father and dedicated mother in Norfolk, VA,, growing up wasn't easy for Jackiem. He set his sights high from a young age; he always dreamed of being a performing artist, as unlikely as it was, given his humble upbringings. Even as a child, he loved the attention he received from family when he danced away to Michael Jackson songs.
Now, Jackiem is proud to stand front and center on the main stage most weekends around the country. A quick glance at Joyner's track record makes it clear that he continues to beat the odds in a tough and competitive music industry. "I love what I do and I have passion", Jackiem says. "I don't care how hard things get, it'll never stop me from doing what I love: playing the sax, writing music and stories, and performing live." His love of writing novels came as a surprise to many of his fans. "I'm very excited to release my second novel soon after my album release," Joyner says. "Writing stories is now a big part of my creative journey."
The first single from Joyner's last album, Main Street Beat (2017), was named for his daughter, Trinity. Joyner's adoration for his little girl is clearly expressed through the live, pop-influenced song, driven by Steve Oliver's guitar. The song was an instant hit. Reaching no. 2 on the billboard. We're all dying to see if she follows in dad's footsteps with her own stage career some day!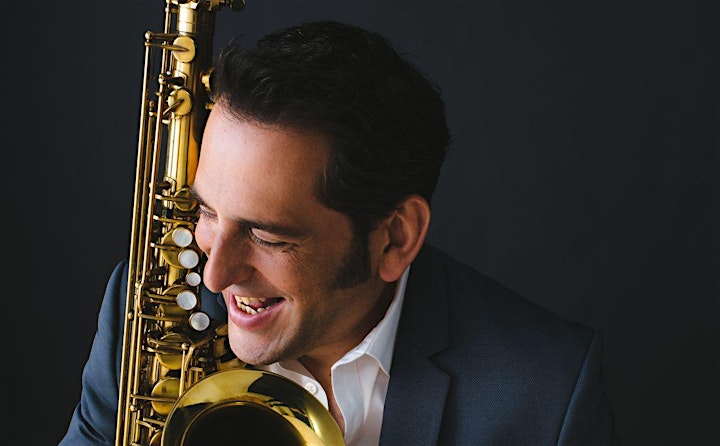 Saxophonist Steve Cole is one of the most celebrated players in contemporary jazz.The Chicago native exploded onto the scene in 1998 with the album "Stay Awhile" that was produced by fellow Chicagoan Brian Culbertson. The disc scored multiple #1 hits and earned Cole the Oasis Smooth Jazz Award for best new artist shortly before his sophomore set, "Between Us," was released in 2000. His catchy singles made him an instant radio favorite and he cranked them out with regularity on subsequent albums "NY LA" (2003), "Spin" (2005), "True" (2006), "Moonlight" (2009), "True" (2013), and "Turn It Up" (2016)
On his latest album, Gratitude, he offers thanks to his fans, musicians and collaborators, family, friends, and loved ones. That depth of feeling shines through on the album's ten tracks, which joyously spotlight Cole's gift for infectious grooves, soulful melodies, and vibrant pop hooks.
In addition to his work as solo artist, Steve has performed/recorded, with Junior Wells, Buddy Guy, Boz Scaggs, Larry Carlton, Jeff Lorber, Jim Peterik, Freddie Cole, Cyrus Chestnut, and KMFDM, and has been a featured soloist with the City of Prague Orchestra, and The Chicago Symphony Orchestra. Steve is also a founding member of The Sax Pack, a stellar sax trio completed by Kim Waters and Jeff Kashiwa.
When he's not on the road, Dr. Cole teaches music industry entrepreneurship at the University of St. Thomas in Minnesota where he is a Clinical Professor and Teaching Fellow.