SPYRO GYRA
March 13 @ 7:00 pm

-

9:00 pm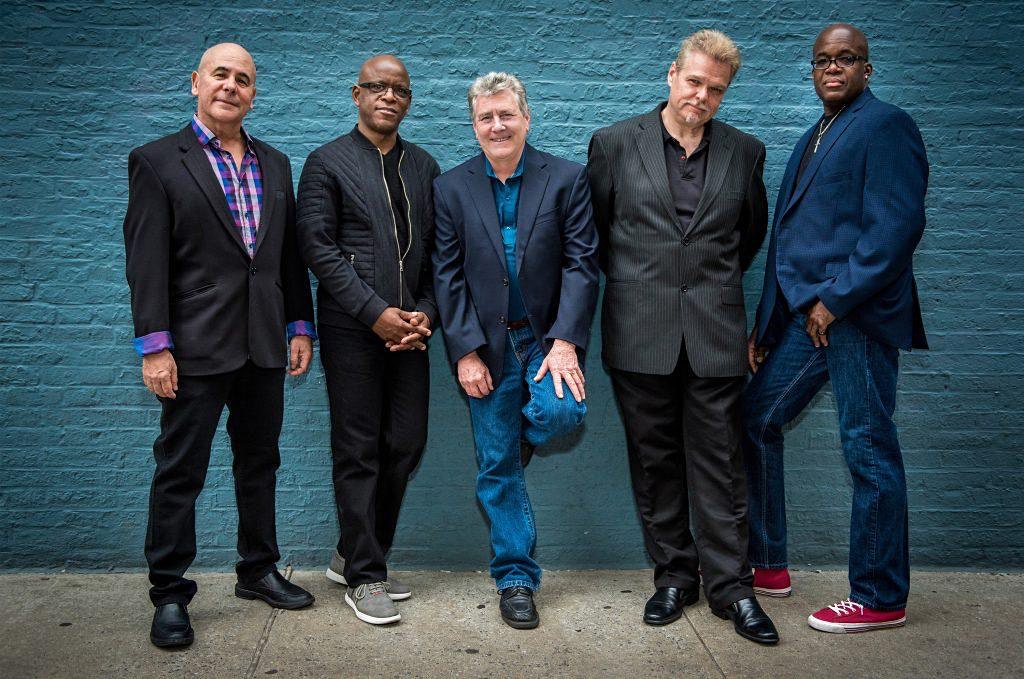 SPYRO GYRA appearing at The Tin Pan in Richmond, VA
Seating: We assign seats in order of when you purchase your tickets. All reservations are subject to a food and drink minimum of $13 per guest.
COVID-19 Policies: As live music reopens across the country, we, along with other venues, are prioritizing the health and wellness of our guests and staff while closely monitoring all government guidelines and recommendations regarding the spread of infectious disease. We are requiring face coverings for all staff and guests for the foreseeable future.
Box Office: The Tin Pan charges lower fees for box office versus online sales. Our box office is open Mon-Fri 12PM-5PM. Please visit us during those hours or call 804-447-8189.
Spyro Gyra has long been known to its peers in the contemporary jazz world as a "well oiled road machine" due to its relentless schedule of over 45 years of performing. To date, they have logged more than 10,000 shows on six continents and released 35 albums, garnering platinum and gold records along the way. Spyro Gyra rose from humble beginnings in Buffalo, New York in 1974 to their current international prominence in the jazz world. Every year, they continue to exhibit how to remain among a relative handful of artists who are able to look forward to 50 years in the business. Their energy and joy in concert match their unmatched musicality.
You might think that Spyro Gyra's leader and saxophonist Jay Beckenstein might welcome a break in its 45+ years of non-stop, year round performances. After all, much of his adult life has been centered around the recording and performing activities of this now legendary group. Renowned bass player Will Lee once referred to the ensemble as a "well oiled road machine" as a tribute to their daunting schedule, bringing their music to fans around the globe. So what has it been like to have this well oiled road machine in the garage due to the pandemic? "Good!" Beckenstein laughingly replies, "A little more oil couldn't hurt. But you know, it's too long now. The first few months of it, after over 45 years of touring without really having a break, it felt good to not be touring. Even if it was to realize how much I love being out there. But now, It's been too long."
Fans of the band are familiar with the group's rise to international prominence from humble beginnings in Buffalo, New York. That's when a few area working musicians arranged for a weekly gig of playing less commercial music in a local club on everyone's night off. So humble a beginning, there was no name for the band so they were only known as "Tuesday Night Jazz Jam". Soon the word got around and the core group was joined by many of the city's musicians to come and have some fun. And customers started showing up, too, prompting the club owner to press Beckenstein for a band name for the club's new sign. Beckenstein offered up this late night, tipsy answer, "You can call it 'spirogyra'", an algae that he had studied once. The next week, he came back and there it was, misspelling and all, and so it began in 1974.
Fast forward to the band having logged over 10,000 shows on six continents, having released 35 albums garnering platinum and gold records along the way and here they are, once again looking forward. Speaking of the band's return to live audiences, Beckenstein admits, "It's been a long time since we played. We'll do some fan favorites but we're a bunch of wanderers by nature. We have a relatively short attention span as a band and we always will want to be doing our favorites too. That's all I know right now. But it will be happy. We will be happy."
Regarding the pandemic that forced this hiatus, Beckenstein admits, "It made me appreciate my previous social world. So much of my previous social world was the band. Because we're geographically distant from each other, it has been a very hard time being apart. If the pandemic has done anything, it's made me appreciate how much the band had become my family."
Speaking of his long time collaborator keyboardist Tom Schuman, he describes him as "the most underestimated musician I have ever known. The guy is a musical genius. You know, that term gets thrown around a lot but he's the real deal. And that's been matched over the years with his great motivation, great attention to detail and an incredible work ethic. Then there's this complete musical fluidity that you can only call genius." Prompted to capsulize the rest of this musical family, guitarist Julio Fernandez is "Mr. Esprit", the guy who brings spirit to the band, the guy who imbues just about every note he plays with pure emotion. When he plays, I really feel it." Bassist Scott Ambush is "an amazing musician and technician. He is the person in the band who is always encouraging us to push the envelope." Drummer Lionel Cordew "is the engine that always works. Lionel is the backbone of the band as we all rely on him providing us rock solid structure for us to play on."
These are they musicians responsible for the latest release from the band, Vinyl Tap, a collection of mostly Classic Rock covers, the promotion of which was cut short by the health crisis. "I see Vinyl Tap as being a bit of a one off," Beckenstein observed. "I'm very proud of Vinyl Tap. I think we did a really nice job on interpretations. Everybody played great but as I said I think it's a one off. It was really great fun doing other peoples' material but that ultimately is not how I identify Spyro Gyra. Ultimately, we're a band that writes its own material." Beckenstein further describes their approach, "First of all, it's instrumental. That covers a lot of ground right there. The music has elements of Jazz, rhythm and blues, Latin music and world music. It's instrumental, it's improvisational, there's a lot of teamwork in the band and the music is really honest and coming from us and what we want to say. Jazz is a chain of generations, where one generation goes to the next generation and goes to the next generation. That's really all a Jazz musician can aspire to, to be a link in that chain of the Jazz tradition and that people after him used that as a link for their link. We came along imbuing Jazz with other musical styles, one of the first but not the first. But it wasn't that new. Dizzy Gillespie had done Latin music and Brazilian music was being done by Stan Getz. The idea of getting away from traditional mainstream Jazz by combining it with other things was already alive and well. I believe we were very much in the tradition."
With respect to the long term future for a band with a 50th anniversary not too far off, Beckenstein allows, "As long as I can perform at a high-level, I would never think of retiring. But I can't tell you what it would be like if I was to have to continue as a lesser version of myself. Thankfully, that hasn't happened yet. So all I am thinking about right now is that I can't wait to see the people again."