Paula Atherton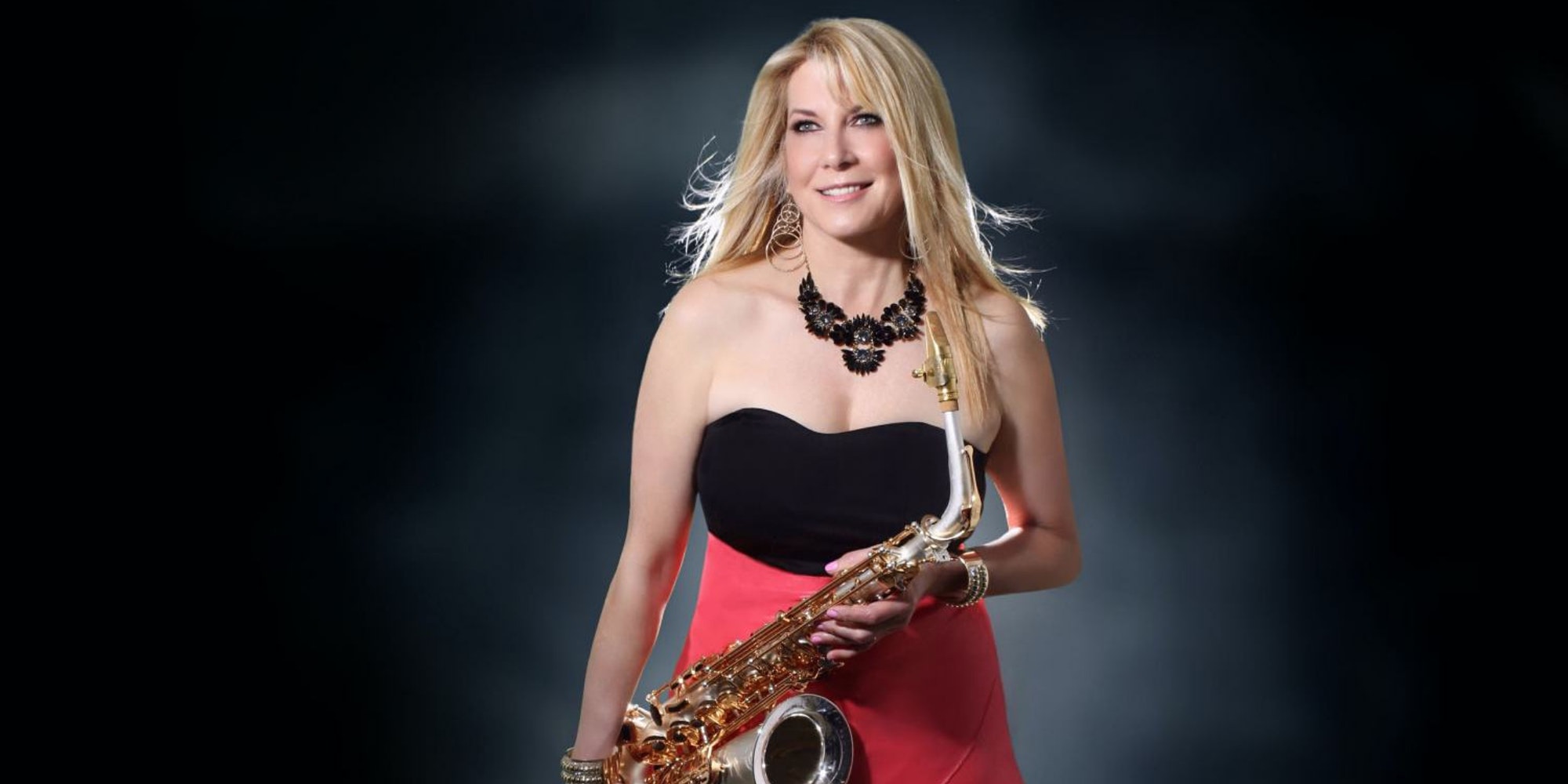 Paula Atherton appearing at The Tin Pan in Richmond, VA
Proof of complete COVID-19 vaccination required for entry.
Please bring your CDC-issued vaccination card (physical copy or a photocopy is acceptable)
Seating: We assign seats in order of when you purchase your tickets. All reservations are subject to a food and drink minimum of $13 per guest.
COVID-19 Policies: As live music reopens across the country, we, along with other venues, are prioritizing the health and wellness of our guests and staff while closely monitoring all government guidelines and recommendations regarding the spread of infectious disease. We are requiring face coverings for all staff and guests for the foreseeable future.
Box Office: The Tin Pan charges lower fees for box office versus online sales. Our box office is open Mon-Sat 12PM-5PM. Please visit us during those hours or call 804-447-8189.
New York based sax player/vocalist and songwriter Paula Atherton has shared the stage with such contemporary jazz notables as The Rippingtons, Nick Colionne, Chuck Loeb, Cindy Bradley, Brian Simpson, Four80East, David Sanborn, Bob James, Marc Antoine, Hiroshima, Gerald Albright and Chieli Minucci. Paula has also worked in the traditional jazz field; one of the notable performances being a weeklong engagement at the Blue Note NYC with pianist and jazz legend, Hank Jones. Paula also performed with Grammy award winning singer Dee Dee Bridgewater at the Annenberg Theater, for the Palm Springs Women's Jazz Festival.
Some past tour dates include The Bishop Arts Theater in Dallas, The Empire Theater in San Antonio, The John Ruffin Theater in Chicago, Jazz in the Park in Birmingham, AL, Smooth Jazz Festival in Atlanta, Palm Springs Women's Jazz Fest in CA, Las Vegas Jazz Festival, Capital Jazz fest and Low Country Jazz fest with Jazz in Pink, Smooth Jazz at Sunset in MI (opening for Marc Antoine), Southern Tier Jazz festival in Elmira (opening for Rick Braun), Lake Arbor Jazz Festival in MD, the Hub City Fest in NJ (4 years in a row) the Pensacola Jazz Festival, and the Gulf Coast Jazz festival as well as the Norfolk Waterfront Jazz Festival with Cindy Bradley (as the Fabulous Blondes).
Paula performed at the Hot Smooth Jazz festival in Madrid, Spain, in April 2019 at Maria Guerrero theater. Other 2019 performances include Jacksonville Beach Jazz series, Dauphin County Jazz Fest, Potomac Jazz Festival, Brass City, Grand Rapids, and Legacy Jazz Festival. Paula released the 1st single from her 6th release, entitled "Can You Feel It" in 2020. It was produced by Greg Manning and written by Paula and Greg. As of April 4th, 2020, "Can You Feel It", was #1 on Mediabase, #1 on the Smooth Jazz Network, (for 4 weeks) and as of May 2nd, was #1 on Billboard for 3 weeks.
Including "Can You Feel It," Atherton has enjoyed 8 Billboard Top 30 charting singles. The other 7 are "Sassy Strut," "Herbie," "Between You & Me," "My Song For You," "Into the Night, "Just Can't Stop," and Paulas' last single, "Summer Song," which was #1 on Billboard for 2 weeks, #1 on the Smooth Jazz Network, and #1 on Mediabase as of August 2021. Summer Song is #14 on Billboards' 2021 year-end chart, and #7 on the Smooth Jazz Network 2021 year-end chart. Atherton was also featured on Cindy Bradleys' single, "Girl Talk," which hit #2 on Billboard. Paula was nominated "Best Artist of 2020" by the Smooth Jazz Network.
Atherton's sixth release, "Can You Feel It" includes music from a few different producers. Including Greg Manning, Paul Brown, Nate Mitchell, Matt Godina, Schuyler Deale (who produced "Herbie" and "Low Rider" on previous releases), and Lou Gimenez, who has produced the majority of Atherton's music.
Paula endorses Sax Dakota saxophones and does jazz workshops for them across the country. Paula also does some music therapy type work for a wonderful organization called "Music that Heals," which brings music to autistic children, cancer patients, people in hospice, and other populations. Paula is also on the board of the F2F Foundation in Houston, TX, which promotes jazz workshops, performances, and jazz education. F2F also helps get instruments to students whose families can't afford them.