Paul Thorn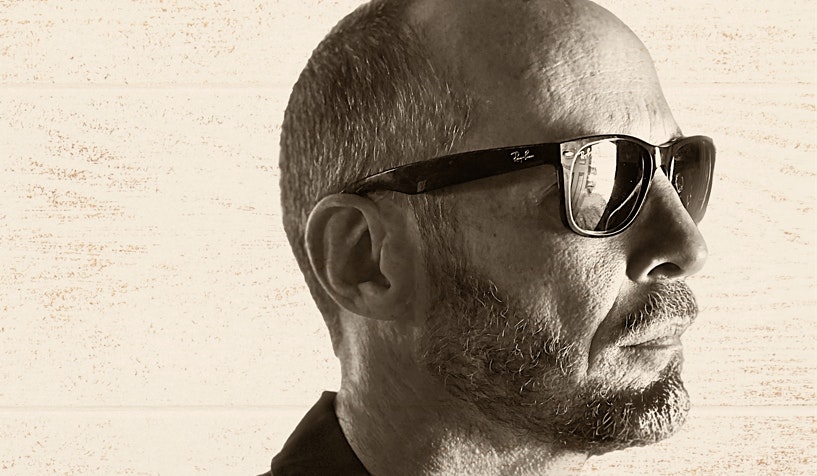 Paul Thorn appearing at The Tin Pan in Richmond, VA
Proof of complete COVID-19 vaccination required for entry.

Please bring your CDC-issued vaccination card (physical copy or a photocopy is acceptable).
Seating: We assign seats in order of when you purchase your tickets. All reservations are subject to a food and drink minimum of $13 per guest.
COVID-19 Policies: As live music reopens across the country, we, along with other venues, are prioritizing the health and wellness of our guests and staff while closely monitoring all government guidelines and recommendations regarding the spread of infectious disease.
Box Office: The Tin Pan charges lower fees for box office versus online sales. Our box office is open Mon-Sat 12PM-5PM. Please visit us during those hours or call 804-447-8189.
Paul Thorn Grooves On New Album Never Too Late To Call
Out August 6th via Thirty Tigers; Listen to "Here We Go" now
June 2, 2021 – Nashville, TN – For years now, Mississippi-native songwriter, singer, and guitar slinger Paul Thorn has breathed in everything life has thrown his way and exhaled a song, somehow always relatable to anyone who listens. Through a well-documented, quintessentially southern, both sides of the tracks upbringing—he's the son of a preacher and nephew of a once-pimp, a former professional boxer with a winning record, an accomplished painter, and even a seasoned skydiver—Thorn has honed a reputation as a writer with razor wit and an intensely personal yet gently humorous catalog of songs. The difference with Thorn's new album Never Too Late To Call is the inspiration behind his new songs. In contrast with earlier work that riffed on short-term love affairs—as well as "kissing the right one good-bye"—the writing on Thorn's latest release features music from a man who is with the "right one" and is happy to be there. Available on August 6th via Thirty Tigers, Never Too Late To Call was recorded at Sam Phillips Studio in Memphis and produced and engineered by Grammy-winning wunderkind Matt Ross-Spang. It includes eleven new songs that range from groovy, grateful anthems and a duet with Thorn's wife about the road bumps of marriage to moonshine metaphors and James Brown TV appearances.
Today, fans were treated to the first taste of music from Never Too Late To Call, "Here We Go." Thorn's late sister Deborah—about whom the album's title track is written—had a twin sister, Charlotte, who she left behind when she died. "Charlotte is a devout Christian and firmly believes that they'll be reunited in a better place and will never be apart again," says Thorn. Like most of his songs, this one also has a broader meaning. "Anyone that has someone they love knows it's a joy and privilege," he says. "This song is about having somebody." Fans can hear "Here We Go" now at this link and pre-order or pre-save Never Too Late To Call ahead of its August 6th release right here.
Never Too Late To Call opens with a song called "Two Tears Of Joy," a slow-burn ode to life that finds Thorn naming all that he's thankful for without once coming across as cheesy or overly earnest. "It sounds a little corny to say this but I'm a 56-year-old man who has had a really blessed life," says Thorn about the inspiration behind the tune. "I'm really grateful and thankful for everything I have and for the people I've met. 'Two Tears of Joy' is another way of simply saying I'm grateful." A few tracks later, Thorn and his wife Heather singing a duet called "Breaking Up For Good Again." "If you're in any kind of long-time relationship you'll know there will be bumps in the road and sometimes you won't get along," says Thorn. The song is beautifully fingerpicked and sung to perfection by the husband and wife duo who've been together for long enough to know the song's ideas well. "We've lived this song and had our moments," they say. Towards the end of Never Too Late To Call listeners are treated to a pair of groovy numbers in "You Mess Around & Get A Buzz" and "Holy Hottie Toddy." The former a cautionary tale and the latter a call to love everybody inclusively; both feel comfortable—in classic Thorn fashion—but represent the full spectrum of what this new, thoughtfully mature album has to offer.
Thorn's music has always been a reflection of where he's been or where he is in his life. On Never Too Late To Call, we find mellower Paul Thorn. The wit and the – at times – humorous commentary on life's existential questions are in evidence, but here there is a peace about his life's journey. Or, to put it in his words, "I've been such a lucky boy. I'm crying two tears of joy."
Never Too Late To Call Tracklist:
Two Tears Of Joy
It's Never Too Late To Call
Sapalo
Breaking Up For Good Again
What I Could Do
Here We Go
Apple Pie Moonshine
Sapphire Dream
You Mess Around & Get A Buzz
Goodbye Is The Last Word
Holy Hottie Toddy
About Paul Thorn: Paul Thorn has created an innovative and impressive career, pleasing crowds with his muscular brand of roots music—bluesy, rocking and thoroughly Southern American, yet also speaking universal truths. Among those who value originality, inspiration, eccentricity and character—as well as talent that hovers somewhere on the outskirts of genius, the story of Paul Thorn is already familiar. Born in Tupelo, Mississippi, raised among the same spirits (and some of the actual people) who nurtured the young Elvis generations before, Paul Thorn has rambled down back roads and jumped out of airplanes, worked for years in a furniture factory, battled four-time world champion boxer Roberto Duran on national television, performed on stages with Bonnie Raitt, Mark Knopfler, Sting, and John Prine among many others, and made some of the most emotionally restless yet fully accessible music of our time. He's also appeared on major television shows, received numerous National Public Radio features and charted multiple times on the Billboard Top 100 and Americana Radio Charts.