Mark Zaleski: Music for Millennials
January 12, 2024 @ 8:00 pm
$30.00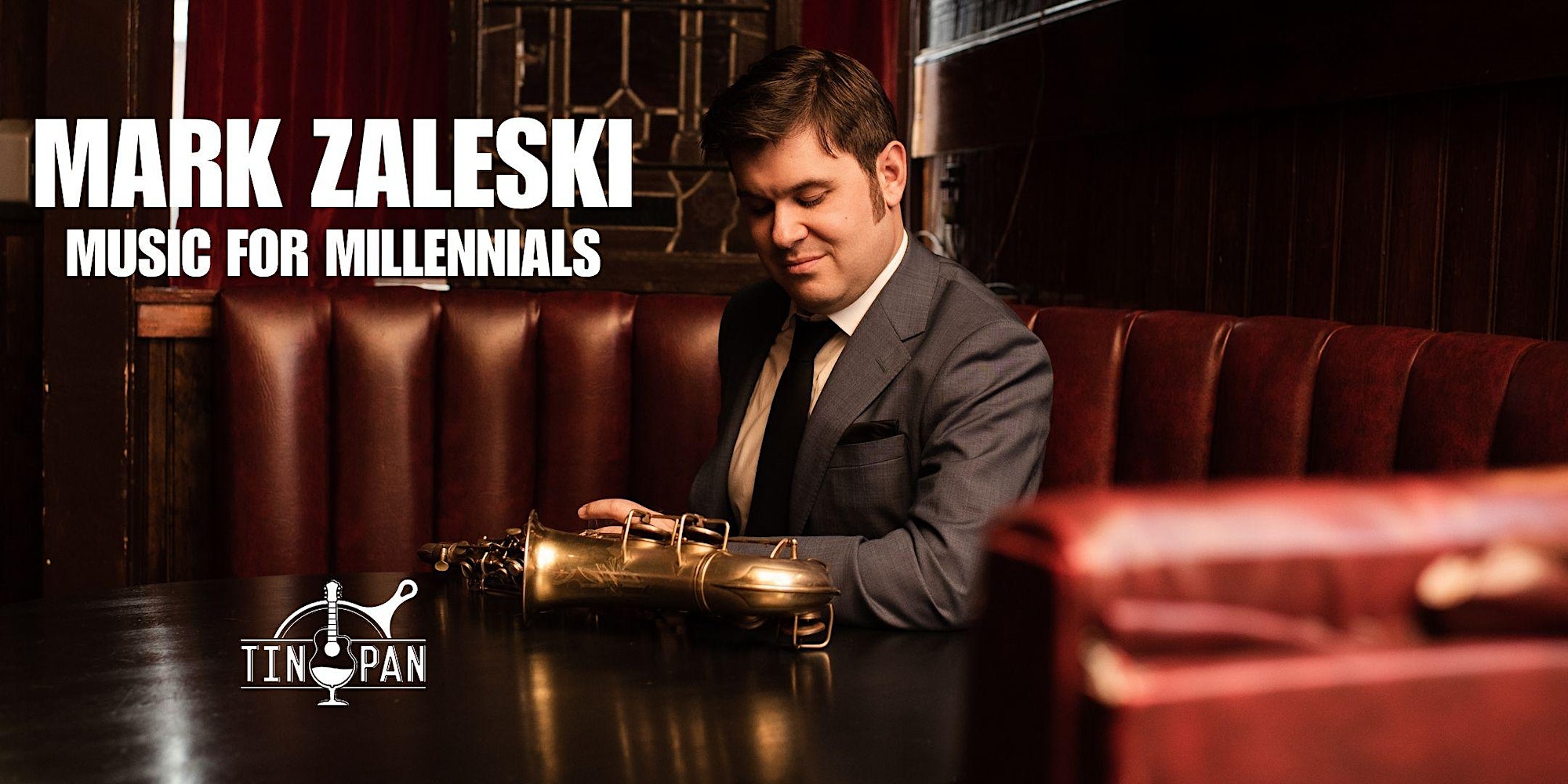 Mark Zaleski: Music for Millennials appearing at The Tin Pan in Richmond, VA
Seating: We assign seats in order of when you purchase your tickets. All reservations are subject to a food and drink minimum of $15 per guest. Gratuity of 20% is automatically added to all food and beverage purchases.
Box Office: The Tin Pan charges lower fees for box office versus online sales. Our box office is open Tue-Sat 12PM-5PM. Please visit us during those hours or call 804-447-8189.
Internationally touring jazz musician, Mark Zaleski, has distinguished himself as a uniquely dynamic soloist, multi-instrumentalist, and band leader. He has performed with a diverse group of notable artists from the jazz genre and beyond including Dave Brubeck, Christian McBride, Jethro Tull, Lake Street Dive, Louis Cole, Connie Francis, Antonio Sanchez, Rakalam Bob Moses, the Either/Orchestra, and Jason Palmer. He is a professor at Berklee College of Music and New England Conservatory of Music in Boston
For this special performance, Zaleski will perform music for a new project he's starting in 2024 "Songs for Millennials", he will play brand new reimagined versions of songs by Michael Jackson, Janet Jackson, Nirvana, Incubus, Radiohead and more!
Growing up in the small town of Boylston, MA, Zaleski was influenced by the musical tastes of his friends, family, and teachers. His parents were fans of rock and pop music from the 1960's and 1970's like The Beatles, Jimi Hendrix, Led Zeppelin, The Temptations and Stevie Wonder. His friends were fans of punk and metal bands of the 1990's like Nirvana, Metallica, and Pearl Jam. His brother, Glenn Zaleski, and his music teachers listened to jazz artists such as Dave Brubeck, Ray Brown, Oscar Peterson, Cannonball Adderley, and John Coltrane.
His unique approach to jazz led him to become the first alto saxophonist selected to the prestigious Dave Brubeck Institute Fellowship Program in Stockton, CA in 2003. Zaleski spent those two year performing with his virtuosic peers and learning from established pros such as Bobby Watson, Ndugu Chancler, Conrad Herwig, Eric Harland, Greg Tardy, Rufus Reid, Robin Eubanks, Mic Gillette, and of course, Dave Brubeck.
The Mark Zaleski Band records for Origin Records, and has notable appearances have been at Small's in New York City, Scullers in Boston, the Ballard Jazz Festival in Seattle, the Berklee Beantown Jazz Festival in Boston, Sam First in Los Angeles, and the Istanbul Jazz Festival.
Additionally, Zaleski is active in many musical projects including work with Ron Bosse, Jeff Lorber, Mehmet Sanlikol, Matt Savage, Omar Thomas, Ayn Inserto, The Brighton Beat, and the Either/Orchestra. In addition, he is the founder of Boston-based soul band "Planet Radio," and plays electric bass in the band.