Jeff Kashiwa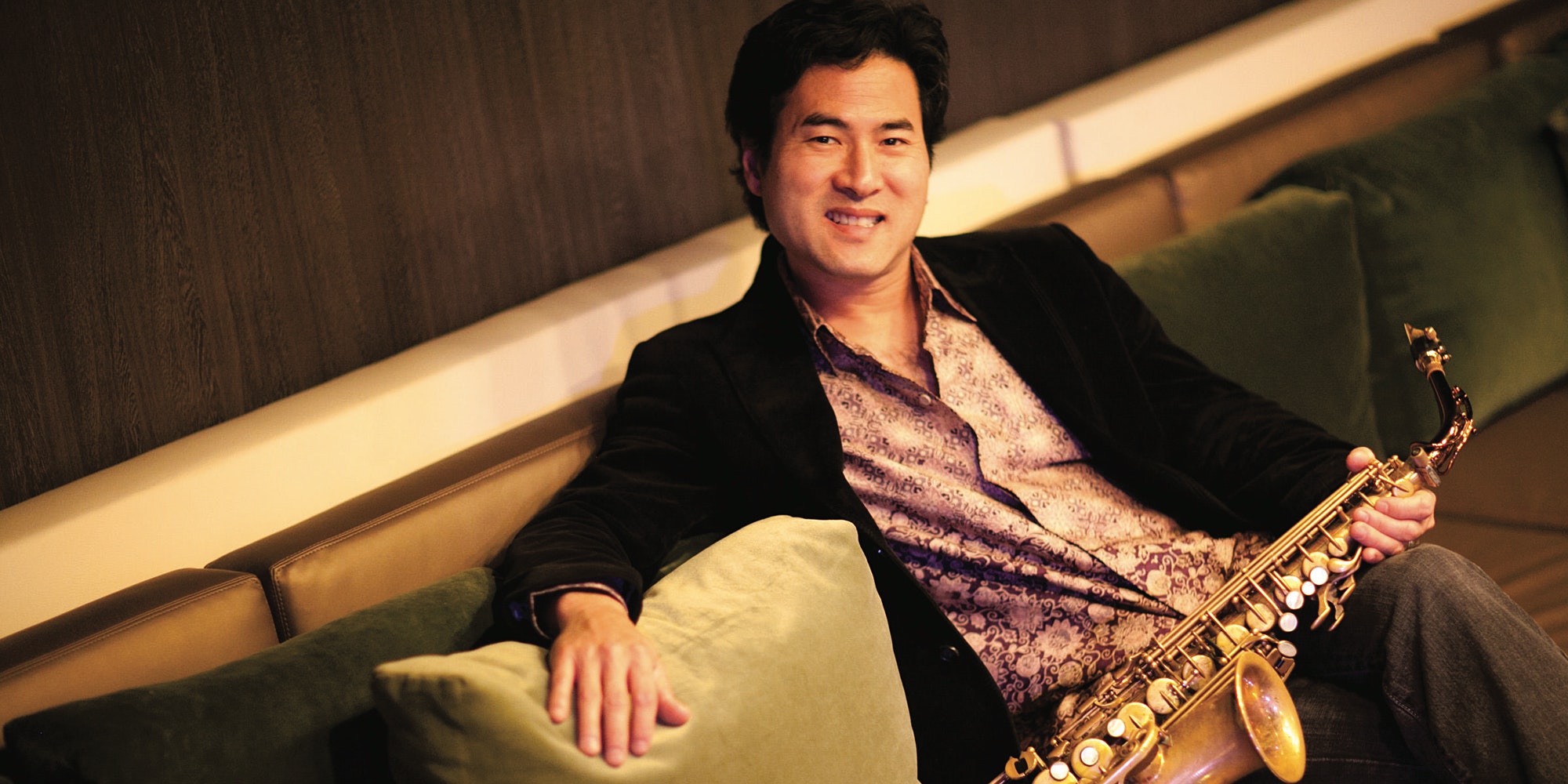 Jeff Kashiwa appearing at The Tin Pan in Richmond, VA
Proof of complete COVID-19 vaccination required for entry.
Please bring your CDC-issued vaccination card (physical copy or a photocopy is acceptable).
Seating: We assign seats in order of when you purchase your tickets. All reservations are subject to a food and drink minimum of $13 per guest.
COVID-19 Policies: As live music reopens across the country, we, along with other venues, are prioritizing the health and wellness of our guests and staff while closely monitoring all government guidelines and recommendations regarding the spread of infectious disease. .
Box Office: The Tin Pan charges lower fees for box office versus online sales. Our box office is open Mon-Sat 12PM-5PM. Please visit us during those hours or call 804-447-8189.
Seattle native, Jeff Kashiwa knew he was destined to be a musician following his junior high introduction to woodwinds. His instincts were correct. He became known as one of the most compelling young saxophonists in contemporary jazz during his first year with The Rippingtons. Kashiwa performed hundreds of shows all over the world and appeared on many of the band's classic recordings.
Having established himself in the 1990's as one of the most diverse saxmen in contemporary jazz during his decade long tenure with The Rippingtons, Kashiwa's instincts led him to more dynamic endeavors through his solo career. It surprised many when Jeff left the group to venture out on his own, but he had things to say through his own music. Kashiwa now has nine CDs released under his own name and has continued to record as a guest artist with many other artists as well. In 2004, Kashiwa founded The Sax Pack, a trio of saxophone headliners, featuring himself, Steve Cole and Kim Waters. The group released two CDs together and charmed audiences with their Rat Pack style reparte' in tours across the U.S. and abroad.
In 2006, Jeff reunited with The Rippingtons for their 20th Anniversary Tour and continues to record and tour with the group as often as his busy schedule will allow. In addition to touring with The Sax Pack and his own group, Kashiwa has expanded his career to include the realm of music education, teaching various courses through the music program at Shoreline Community College in Seattle.
His brand new CD Let It Ride features a host of great musicians in the world of Contemporary Jazz; Russ Freeman, David Benoit, Chuck Loeb and Tom Schuman of Spyro Gyra. Let It Ride has been in the top 4 Best Sellers in Smooth Jazz on Amazon.com for the past few weeks.