Iris DeMent
June 17 @ 8:00 pm
$47.50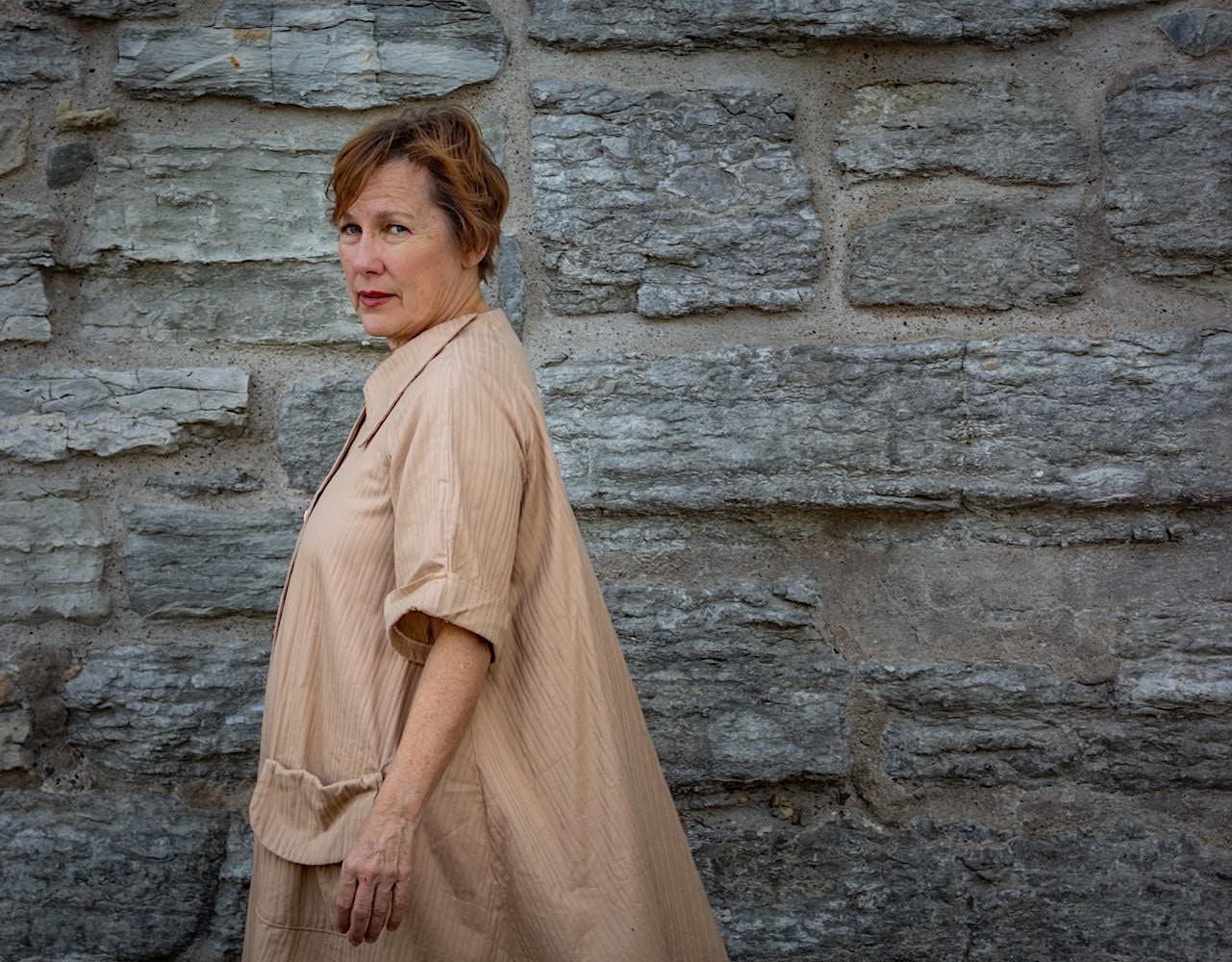 Iris DeMent WSG Ana Egge appearing at The Tin Pan in Richmond, VA
Seating: We assign seats in order of when you purchase your tickets. All reservations are subject to a food and drink minimum of $15 per guest. Gratuity of 20% is automatically added to all food and beverage purchases.
Box Office: The Tin Pan charges lower fees for box office versus online sales. Our box office is open Tue-Sat 12PM-5PM. Please visit us during those hours or call 804-447-8189.
On her transcendent new record, Workin' On A World, Iris DeMent faces the modern world — as it is right now — with its climate catastrophe, pandemic illness, and epidemic of violence and social injustice — and not only asks us how we can keep working towards a better world, but implores us to love each other, despite our very different ways of seeing. Her songs are her way of healing our broken inner and outer spaces.
With an inimitable voice as John Prine described, "like you've heard, but not really," and unforgettable melodies rooted in hymns, gospel, and old country music, she's simply one of the finest singer-songwriters in America as well as one of our fiercest advocates for human rights. Her debut record Infamous Angel, which just celebrated its 30th anniversary, was recently named one of the "greatest country albums of all time" by Rolling Stone, and the two albums that followed, My Life and The Way I Should, were both nominated for GRAMMYs. From there, DeMent released three records on her own label, Flariella Records, the most recent of which, The Trackless Woods (2015), was hailed as "a quietly powerful triumph" by The Guardian. DeMent's songs have also been featured in film (True Grit) and television (The Leftovers) and recorded by numerous artists. Fittingly, she received the Americana Music Trailblazer Award in 2017.
Workin' On A World, her seventh album, started with the worry that woke DeMent up after the 2016 elections: how can we survive this? "Every day some new trauma was being added to the old ones that kept repeating themselves, and like everybody else, I was just trying to bear up under it all," she recalls. She returned to a truth she had known since childhood: music is medicine. "My mom always had a way of finding the song that would prove equal to whatever situation we were facing. Throughout my life, songs have been lending me a hand. Writing songs, singing songs, putting them on records, has been a way for me to extend that hand to others."
With grace, courage, and soul, Iris shares 13 anthems — love songs, really — to and for our broken inner and outer worlds. DeMent sets the stage for the album with the title track in which she moves from a sense of despair towards a place of promise. "Now I'm workin' on a world I may never see / Joinin' forces with the warriors of love / Who came before and will follow you and me."
She summons various social justice warriors, both past and present, to deliver messages of optimism. "How Long" references Martin Luther King, while "Warriors of Love" includes John Lewis and Rachel Corrie. "Goin' Down To Sing in Texas" is an ode not only to gun control, but also to the brave folks who speak out against tyranny and endure the consequences in an unjust world. "I kept hearing a lot of talk about the arc of history that Dr. King so famously said bends towards justice," she recalls. "I was having my doubts. But, then it dawned on me, he never said the arc would magically bend itself. Songs, over the course of history, have proven to be pretty good arc benders."
Bending inward, DeMent reaches agilely under the slippery surface of politics. She grapples with loss on the deeply honest "I Won't Ask You Why," while encouraging compassion over hate in the awe-inspiring "Say A Good Word." Album closer "Waycross, Georgia," encompasses the end of the journey, thanking those along the way. As she approaches subjects of aging, loss, suicide, and service, an arc of compassion elevated to something far beyond words is transmitted. The delicate fierceness encompassed in the riveting power of her voice has somehow only grown over time.
Stalled partway through by the pandemic, the record took six years to make with the help of three friends and co-producers: Richard Bennett, Pieta Brown, and Jim Rooney. It was Pieta Brown who gave the record its final push. "Pieta asked me what had come of the recordings I'd done with Jim and Richard in 2019 and 2020. I told her I'd pretty much given up on trying to make a record. She asked would I mind if she had a listen. So, I had everything we'd done sent over to her, and not long after that I got a text, bouncing with exclamation marks: 'You have a record and it's called Workin' On A World!'" With Bennett back in the studio with them, Brown and DeMent recorded several more songs and put the final touches on the record in Nashville in April of 2022.
The result is a hopeful album — shimmering with brilliant flashes of poignant humor and uplifting tenderness — that speaks the truth, "in the way that truth is always hopeful," she explains. Reflecting on the lyrics of the song "The Sacred Now" ("see these walls/ let's bring 'em on down / it's not a dream; it's the sacred now"), DeMent is reminded of Jesus saying the Kingdom of God is within you and the Buddhist activist monk Thich Nhat Hanh saying the rose is in the compost; the compost is in the rose. On Workin' On A World, Iris DeMent demonstrates that songs are the healing and the healing arises through song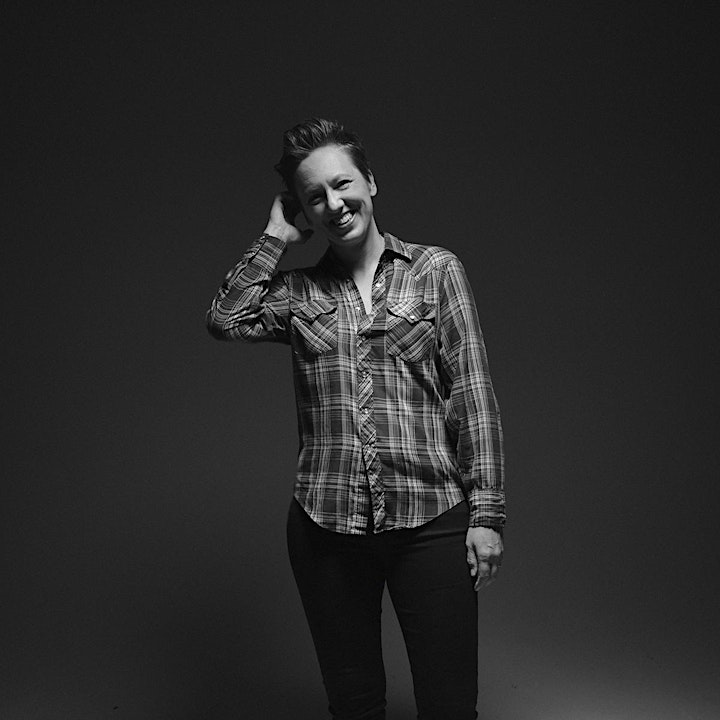 "Ana is the folk Nina Simone." – Lucinda Williams
When conceiving Between Us, Ana Egge knew she wanted to do something new and different for her 12th album. The process started early in the pandemic, when she began collaborating online with Irish singer-songwriter Mick Flannery, whose path she had crossed at festivals over the years. They would FaceTime regularly for two-hour songwriting sessions. "It was so fun, and the writing happened so easily," says Egge. "Almost every time we'd meet up, we would write a whole song."
Searching for a producer with a fresh sonic direction to bring these brilliant, thought-provoking songs to life, Egge met with Lorenzo Wolff after being fascinated by his work on the recent Judee Sill tribute Down Where the Valleys Are Low. They quickly found a common wavelength on how to approach her music. "She was interested in making a big, messy record that reinforced the message of this beautiful collection of songs," Wolff explains. "I was able to make sonic choices in a very deliberate way to reinforce what she was already saying so eloquently in the songs. And since Ana has such adventurous ears, she would not only be accepting of this landscape, but push the arrangements into even more ambitious territory."
While Egge has long written insightfully about relationships, the stressful, ominous feelings caused by the pandemic and social unrest led her to take a "let's get to the truth — let's do that right now" attitude with her songwriting. On tracks like "Sorry," "You Hurt Me," "We Let the Devil," and "Heartbroken Kind," she delves into the complexities of troubled relationships — no one is free of blame; everyone has the ability to take some accountability for their actions — as well as the ways "to have some type of bridge between the space between us."
"Lie, Lie, Lie" and "We Lay Roses" were so personal to Egge that she felt compelled to include them on Between Us. "Lie, Lie, Lie," the one song she wrote solo, addresses the frequently impossible attempt to make a loved one break out of his judgmental intolerances and hateful behavior. Egge wrote "We Lay Roses" with Grammy-winner Gary Nicholson as a eulogy for her nephew; she hopes it can help people in grief "who are looking for a song about honoring someone and letting them go."
The players Egge and Wolff assembled were all people she had never played with before (except for backing vocalist J. Hoard) and they brought eclectic musical backgrounds to the music. Corey Fonville, who told Wolff that "no one ever calls me to play on this kind of stuff," plays drums with Charlie Hunter and is a founding member of the group Butcher Brown. Bassist Michael Isvara Montgomery and guitarist/steel guitarist Jonny Lam are part of the African psych-funk outfit Sinkane. Egge had seen flautist Anh Phung performing in a bluegrass band. New Orleans-schooled keyboardist Jon Cowherd has a long association with Brian Blades (Joshua Redman, Daniel Lanois, Joni Mitchell), while the horn players' credits range from Ricky Martin to Rhiannon Giddens.
Wolff (who also plays on the album) and Egge gave the musicians a lot of free reign. "It was really fun to hear the sounds that they came up with." The percussion/drum-like sound on "You Hurt Me," for instance, was actually played by Anh Phung on the flute. And the whimsical sound effects in the groove-heavy "Want Your Attention" were created by Egge's seven-year-old daughter singing through a $19 echo microphone.
Egge acknowledges Between Us won't help those trying to categorize her music; however, the album does connect to her prior work. Synths and horns, for example, also were used on White Tiger and Is It the Kiss, although acoustic instruments are less prominent on Between Us. Egge remembers how much she has always loved Emmylou Harris' Wrecking Ball and that groundbreaking album (which also features Cowherd's frequent collaborator Blades on drums) provides some genre-splitting context for Between Us. "Synthesizers were one of the first things I heard, along with Willie Nelson and Bob Marley," Egge elaborates. "It's all totally natural and part of the air that I breathe just as much as pedal steel is. Even though some people might not call it organic, it really is to me."
Egge burst onto the music scene with her debut album, 1997's River Under the Road, which All Music noted "signals the arrival of a unique songwriting perspective and moving new voice." She was named "Best Singer Songwriter" and "Best Folk Artist" the following year at the Austin Music Awards. Since then, Egge has consistently garnered critical praise for her music, and has worked with producers Steve Earle, Joel Plaskett, Alec Spiegelman, and Stewart Lerman and recorded with Billy Strings, Anais Mitchell and Iris DeMent. Her songs have been licensed for TV shows on MTV and Showtime and recorded by other influential roots musicians like Dave Alvin, Laurie Lewis and Slaid Cleaves. No Depression hailed her 2017 release, White Tiger, as "nothing less than a balm for the soul" and Folk Alleyproclaimed that 2019's Is It the Kiss brought "great, honest songs to the collective consciousness."
In the first months of 2021, Ana released a virtual two-sided single, Side A- "This Time," which Rufus Wainwright described as "beautiful" and Anais Mitchell called "Perfect!!! Incredible," and Side B- "The Ship," which, in the words of American Songwriter, "speaks quietly but defiantly of a simmering revolution brewing in the world today, reconciled only by an understanding that working together achieves a harmonious goal."