Grizzly Goat and Blue Cactus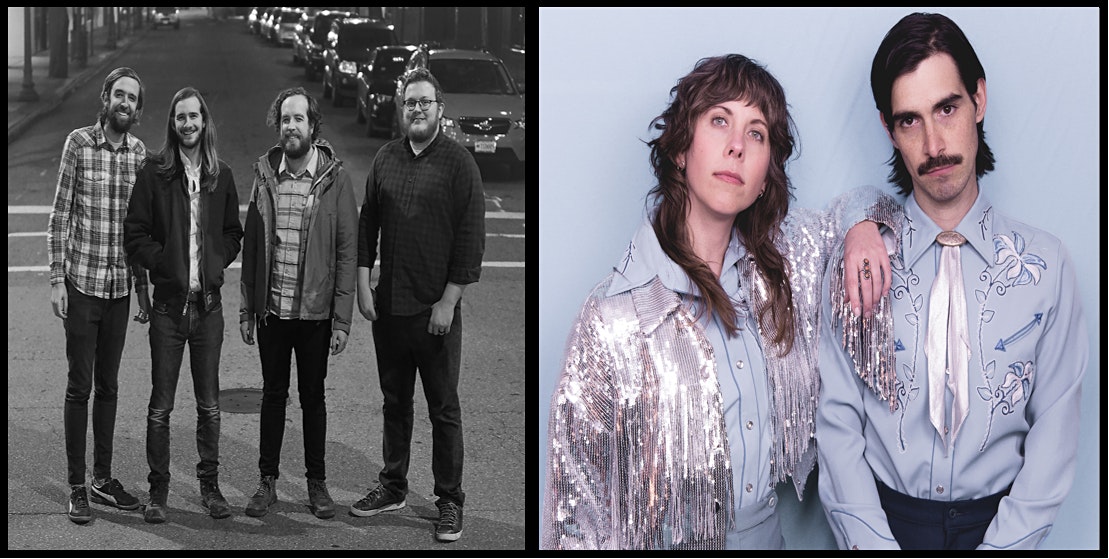 Grizzly Goat and Blue Cactus appearing at The Tin Pan in Richmond, VA
Proof of complete COVID-19 vaccination required for entry.
Please bring your CDC-issued vaccination card (physical copy or a photocopy is acceptable).
Seating: We assign seats in order of when you purchase your tickets. All reservations are subject to a food and drink minimum of $13 per guest.
COVID-19 Policies: As live music reopens across the country, we, along with other venues, are prioritizing the health and wellness of our guests and staff while closely monitoring all government guidelines and recommendations regarding the spread of infectious disease.
Box Office: The Tin Pan charges lower fees for box office versus online sales. Our box office is open Mon-Sat 12PM-5PM. Please visit us during those hours or call 804-447-8189.
Grizzly Goat's music is as the band's name suggests, undomesticated. Grizzly's blend of folk-rock spans the entire breadth of the Americana genre; from soft and sincere campfire ballads to rocking electric harmonica solos on top of pounding drums and flailing banjo.
The band is hardworking and tireless. They've brought their rootsy compositions from coast to coast in their white passenger van. Whether at a festival or a small-scale BBQ joint, Grizzly Goat's aim is to connect with their audience on an individual level, building a relationship with each listener.
Blue Cactus, the North Carolina duo of Steph Stewart and Mario Arnez, make Cosmic Americana: a blend of grit, glitz, groove, and twang that evokes a celestial soundscape of mid-century heartbreak.
Following their critically acclaimed 2017 debut and a string of singles in 2020 their evolution is made plain on their sophomore LP, Stranger Again, released May 7, 2021 on Sleepy Cat Records. The album has received enthusiastic attention from tastemakers including No Depression, American Songwriter, FLOOD Magazine, Talkhouse, and INDY Week among others.
Stranger Again is a deep dive into Cosmic American music, with the band taking their sound into ambitious new planes, where country-rock meets light psychedelia as the soaring vocals meet twangy slide-guitars and propulsive bass-lines. The otherworldliness of the music is a perfect contrast to their distinctly grounded, human storytelling lyrics. Throughout Stranger Again, they explore loss and longing, self-love and reckoning with personal, political and human struggles.
Their finest work yet, Blue Cactus resuscitate a fleeting style of honest-to-goodness country music considered valueless to a "new" country music where songwriting is officiated by financial analysts and teams of marketing plutocrats instead of woebegone troubadours. With a high lonesome twang, an Emmylou-like southern drawl, and blistering guitar techniques, Blue Cactus' new record Stranger Again exercises the honky-tonk muscles to firmly bear the flag for a new generation of cosmic country practitioners.