Cyrus McCormick & The Reapers' Golden Anniversary Bash
November 20, 2021 @ 8:00 pm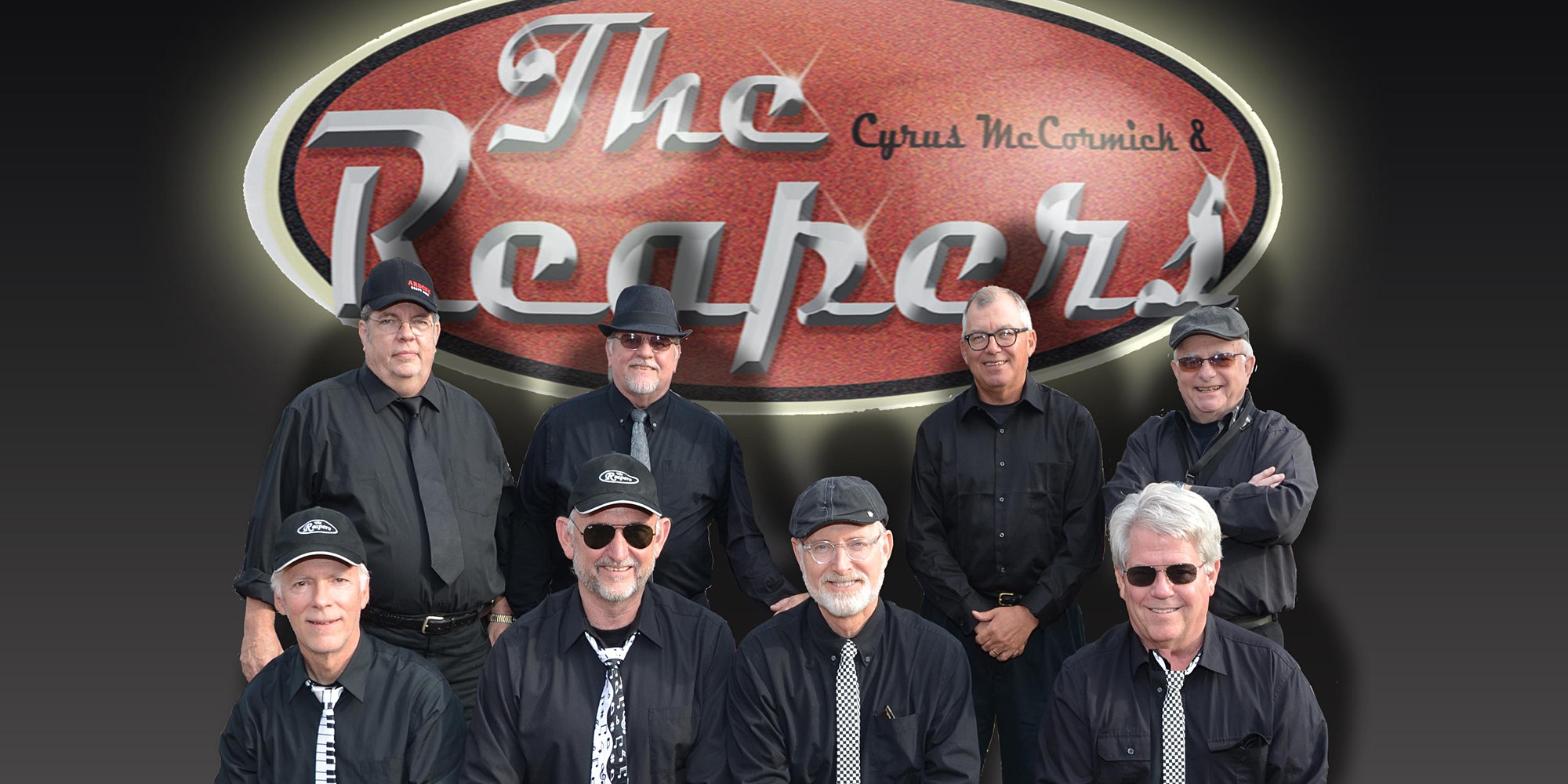 Cyrus McCormick & The Reapers appearing at The Tin Pan in Richmond, VA
Proof of complete COVID-19 vaccination OR a negative COVID-19 test result required for entry.
Please bring your CDC-issued vaccination card (physical copy or a photocopy is acceptable) OR a professionally administered negative COVID-19 test result taken within 72 hours of when the doors open for the performance.
Seating: We assign seats in order of when you purchase your tickets. All reservations are subject to a food and drink minimum of $13 per guest.
COVID-19 Policies: As live music reopens across the country, we, along with other venues, are prioritizing the health and wellness of our guests and staff while closely monitoring all government guidelines and recommendations regarding the spread of infectious disease. We anticipate having limited venue capacity and requiring face coverings for all staff and guests for the foreseeable future. Additionally, tickets will only be available for parties of 2 or larger, due to social distancing restrictions.
Box Office: The Tin Pan charges lower fees for box office versus online sales. Our box office is open Mon-Fri 12PM-5PM. Please visit us during those hours or call 804-447-8189.
The Reapers play memories…
The transistor radio was invented in 1954 and, over the next two decades, billions were sold. Music was everywhere: at the beach, in a restaurant, at the Drive-in…or even from the convertible next to you at the stop light. It became the soundtrack for our lives. Many of us pinpoint the age od a song or album based upon what events were occurring in our lives when we heard it. Memories, whether good or bad, are powerful motivators and have been used successfully in countless commercials, movies, and television shows. Even today, the music of the 50s and 60s appeals to people of all ages because the exposure was universal. AM radio was supreme.
The Reapers emerged in 1971 at Hampden-Sydney College and quickly became a staple of college fraternity parties throughout the southeast. They played everything from the Doo Wop sounds of groups like Dion and the Belmonts, The Diamonds, and the Beach Boys to the rock and roll sounds of Chuck Berry, Joey Dee and the Starlighters, Mitch Ryder and the Detroit Wheels, and many more. Quite often their performances were "Greaser Events" with partygoers dressed in poodle skirts and leather jackets and party decorations including elaborate themes such as soda fountains, sock hops, and even drive-in movies.
Little has changes in the 50 years since they formed. In the 80s a critic said "The Reapers are all about the music". Their performances have always been driven by their love of and enthusiasm for the music, precise vocal harmonies, and dedication to the original recordings. They are enjoying themselves and want their friends to join in the fun.
Whether you are eight, or eighty, or anywhere in between, join The Reapers and make some new memories together!