Chuck Prophet with Stephanie Finch
January 21, 2024 @ 7:00 pm
$25.00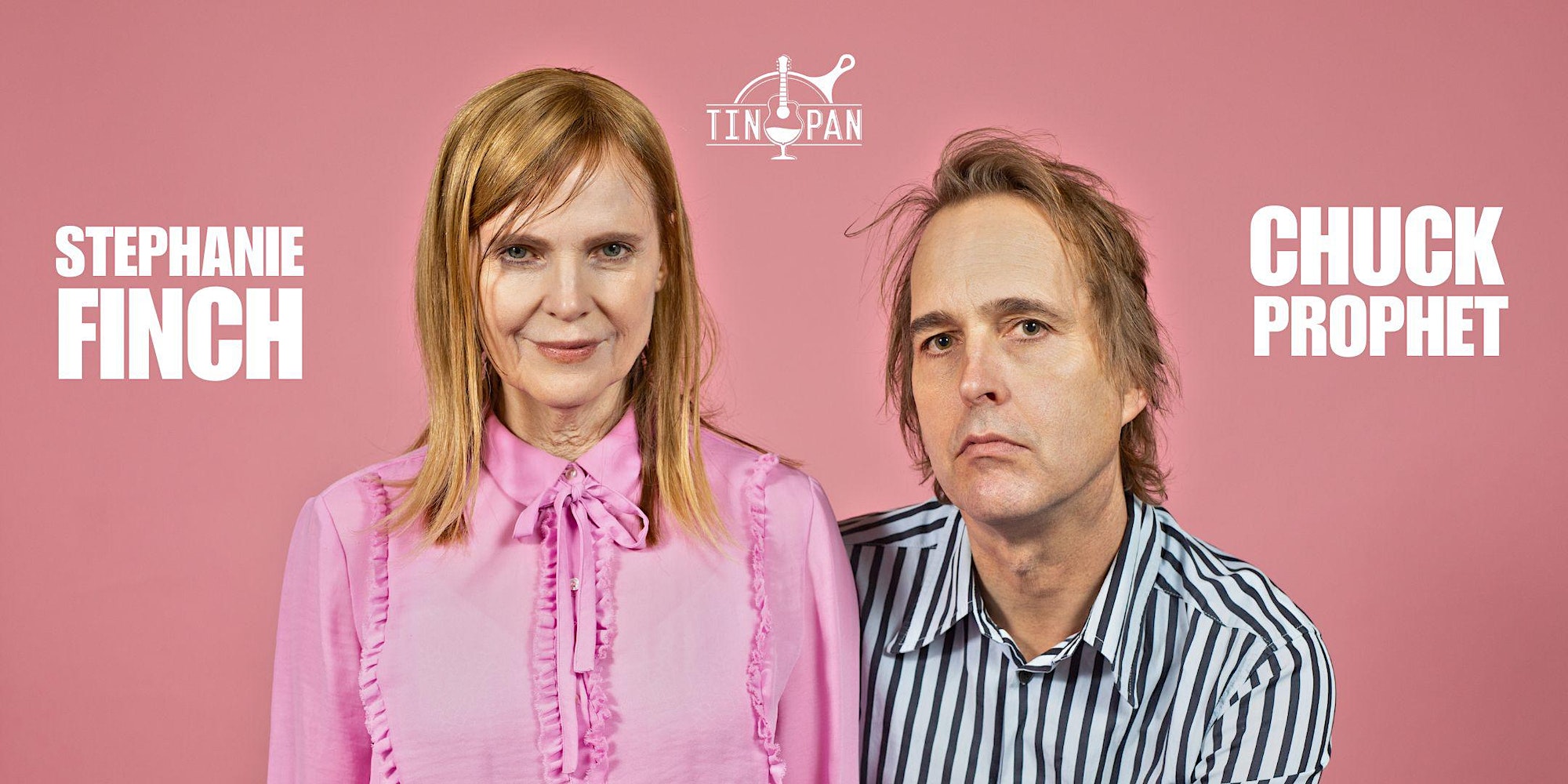 Chuck Prophet with Stephanie Finch appearing at The Tin Pan in Richmond, VA
Seating: We assign seats in order of when you purchase your tickets. All reservations are subject to a food and drink minimum of $15 per guest. Gratuity of 20% is automatically added to all food and beverage purchases.
Box Office: The Tin Pan charges lower fees for box office versus online sales. Our box office is open Tue-Sat 12PM-5PM. Please visit us during those hours or call 804-447-8189.
Since his neo-psychedelic Green On Red days, Chuck Prophet has been turning out country, folk, blues, and Brill Building classicism. After a false start recording in his hometown of San Francisco, Prophet decided to get out of Dodge and found himself re-energized in Upstate New York just a few miles from the Vermont border to make 2020's The Land That Time Forgot, a record that is much a 21st century exorcism as it is America.
Written mostly with Prophet longtime collaborator and co-conspirator klipschutz, the songs that inhabit The Land That Time Forgot come at you from an array of locations both real and imagined including San Francisco's Tenderloin, an English roundabout, and Nixonland while hanging out with the ghosts of Johnny Thunders, Willie Wonka, and John the Baptist, and contemplating the train that carried Abraham Lincoln home for the final time.
To compliment the critically acclaimed album, in early 2022, Prophet released The Land That Time Forgot Revisited, a four-song digital live EP recorded at the Make Out Room in San Francisco featuring "Meet Me at the Roundabout," "Womankind," "Fast Kid," and "Kiss Me Deadly," with his band, the Mission Express, and a string quartet (the Makeout Room Quartet).
"I know a little bit about how to craft a studio LP," says Prophet. "But recording live with a string quartet on a linoleum floor on a rainy Tuesday afternoon in an empty barroom in San Francisco's Mission District is something different. For one thing there is an actual "arranger." Like Nelson Riddle. Or what Randy Newman does, adding his own secret sauce to the compositional gene pool that has scored half the soundtracks in Hollywood history. They're a new way into the songs—and an adventure finding our way out. There's still an acoustic Mission Express in the mix, along with the strings. Three songs from The Land That Time Forgot reimagined, plus a Lita Ford cover that has to be heard to be believed."