Chris Standring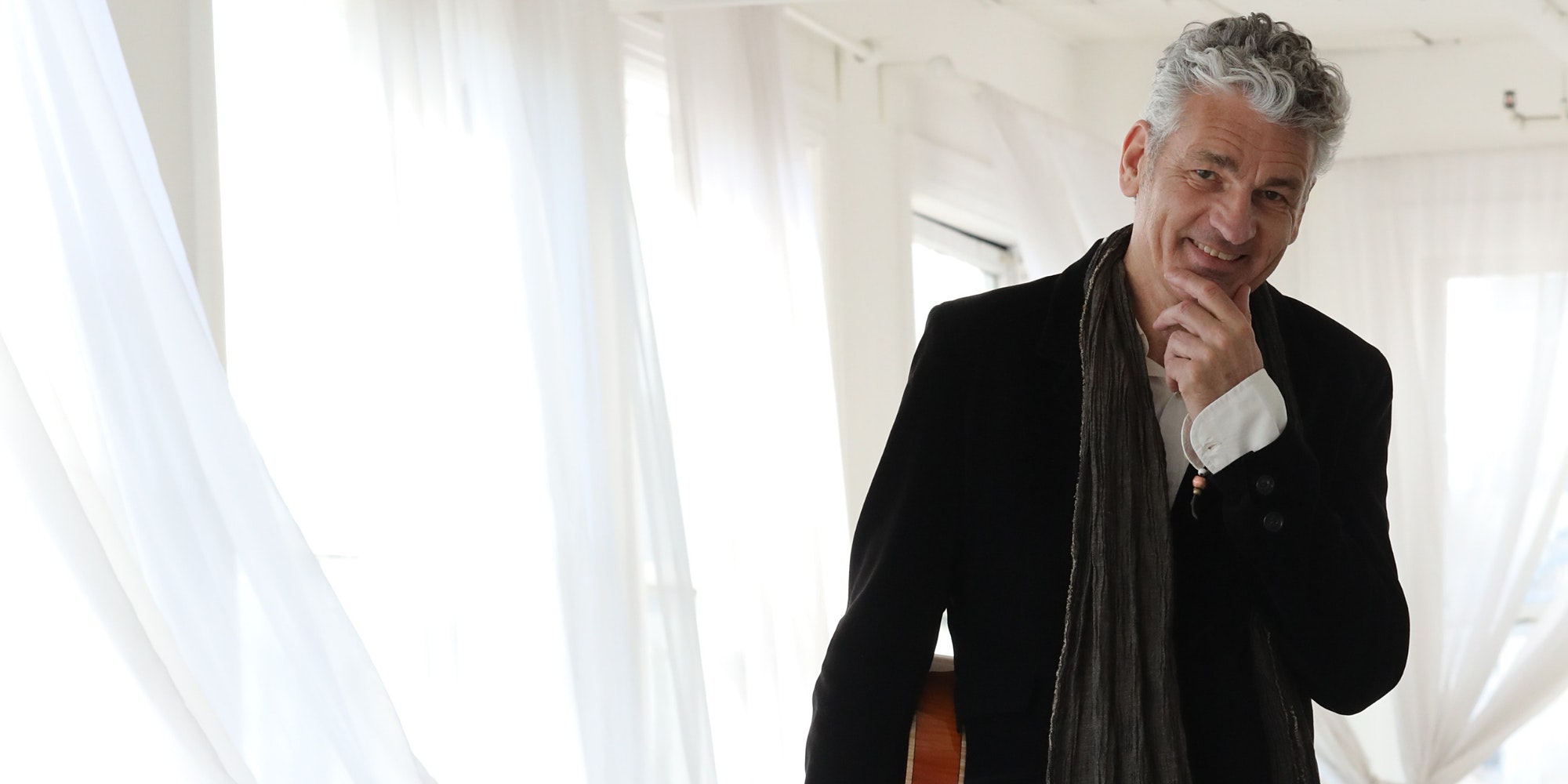 Chris Standring appearing at The Tin Pan in Richmond, VA
Proof of complete COVID-19 vaccination required for entry.
Please bring your CDC-issued vaccination card (physical copy or a photocopy is acceptable).
Seating: We assign seats in order of when you purchase your tickets. All reservations are subject to a food and drink minimum of $13 per guest.
COVID-19 Policies: As live music reopens across the country, we, along with other venues, are prioritizing the health and wellness of our guests and staff while closely monitoring all government guidelines and recommendations regarding the spread of infectious disease. We are requiring face coverings for all staff and guests for the foreseeable future.
Box Office: The Tin Pan charges lower fees for box office versus online sales. Our box office is open Mon-Sat 12PM-5PM. Please visit us during those hours or call 804-447-8189.
Guitarist, composer, and arranger CHRIS STANDRING is one of the most prolific and successful artists on the contemporary urban jazz scene. With 13 Billboard Top 10 singles and 6 singles that reached number one on the chart, Jazz Monthly has said of Standring, "One of contemporary jazz's most dynamic and in-demand guitarists, Standring's sensual chill, ambient soul and retro-groove pop jazz is fashioned around his trademark hip-swaying guitar."
Now, with WONDERFUL WORLD, his 14th release as a leader, he is once again pushing the envelope of taste and style with a project that is wholly different from anything he has done before.
Standring is a native of England. He was born and raised on a farm in the rural countryside of Buckinghamshire, where he spent his childhood driving tractors and feeding sheep. Music has been the nearly all-consuming focus of his life since he was 6 years old and began studying classical guitar. Although he had been listening to a lot of West Coast American jazz growing up, he did not become a serious jazz musician until he attended the London College of Music, where he met many aspiring jazz musicians, many of whom were members of the National Youth Jazz Orchestra and hard-core, straight-ahead aficionados. Standring soon found himself listening to the great bebop players and learning new approaches to harmony and rhythm.
Although London has a vibrant jazz scene, the U.S. is still a mecca for world class jazz artists. Standring had visited the States several times and loved the West Coast vibe, so he moved to Los Angeles in 1991 and quickly became part of the local jazz scene. Playing the top L.A. venues with A-list musicians, it did not take long until he caught the attention of many top music acts, and his contemporary guitar sound can be heard on recordings by Bebe and Cece Winans, Jody Watley, Carole Bayer Sager and Rick Braun. He has also performed with Marc Antoine, Patti Austin, Bob James, Dave Koz, Richard Elliott, Boney James, Peter White, Kirk Whalum, and Al Stewart.
Standring landed a record deal with Instinct Records, a label out of New York City, and in 1998, produced Velvet, his first album as a leader. He produced a new album for a variety of labels every year or two thereafter, writing or co-writing every one of the 100+ compositions. When asked how he could be so prolific, he responds, "I'm very disciplined about my writing. I'm not married and don't have any children, because I have been so intensely focused on my music and don't want any distractions. I write pretty much every day and need silence and time for reflection. Although I listen to a wide range of music styles to spark my creativity, I would have to say that just 1% of my output is from inspiration and 99% is from dedication to my craft."
For WONDERFUL WORLD, Standring wanted to take his art in a different direction. Unlike all his other projects, he composed just one of the tunes on the album and instead concentrated on putting his own unique spin on songs from the Great American Songbook. The album also features a 19-piece orchestra, which is something he always wanted to do. He has been playing standards for many years, and he chose songs for WONDERFUL WORLD that he has always enjoyed. Standring says, "I chose these songs because I like them but also because they could be arranged for a full orchestra or a trio setting. I think there's something magical about the sound of a guitar and orchestra playing together, but I won't always be in situations where it's possible to use an orchestra. So the arrangements had to be flexible enough to work in a trio setting."
Standring wanted the album to be lush and sentimental, and he needed players who could capture the emotional tone he wanted and also navigate the subtle arrangements. He put together an all-star band that includes RANDY BRECKER on trumpet, PETER ERSKINE, HARVEY MASON, and DAVID KARASONY on drums, and CHUCK BERGHOFER, DAREK OLES, and GEOFF GASCOYNE on bass. All are top L.A.-based musicians except for Gascoyne, who is an old friend of Standring and still lives in England. Gascoyne wrote the string arrangements and helped Standring create the feel he wanted. Gascoyne also assembled and conducted the orchestra at the famed Abbey Road studios.
Also featured on one song is vocalist KATHRIN SHORR, an alternative-folk/pop singer who has recorded several CDs with her group Sweet Talk Radio. She and Standring released a CD of all original Christmas songs in 2011. Standring thought her smokey voice would be an excellent choice for "What a Wonderful World."
Standring set out to make an album of music that was pared down to its essence. He wasn't interested in pyrotechnics that would show off his considerable chops. Instead, he wanted to invite listeners in with open trio arrangements and lush orchestrations that would be nostalgic yet updated with a contemporary sensibility. Songs like "How Insensitive," "Night & Day," "Autumn In New York," "Estate," "What A Wonderful World," "Green Dolphin Street," "Alfie," "Falling In Love With Love," and "My Foolish Heart" are certainly well-known to jazz audiences, but Standring and company breathe new life into these chestnuts with a sentimental sweetness on WONDERFUL WORLD.