AMITY & Spencer Hatcher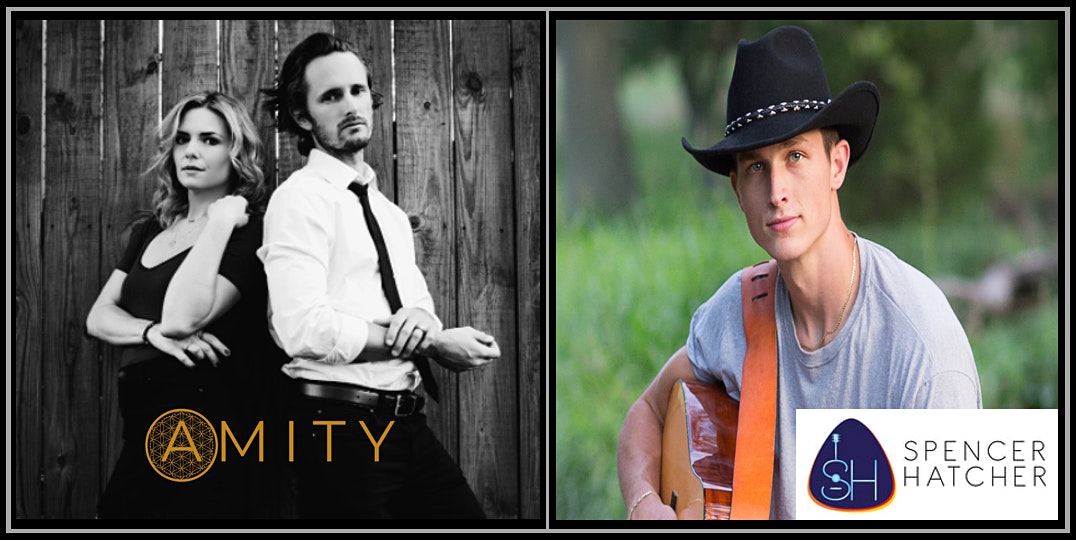 AMITY & Spencer Hatcher appearing at The Tin Pan in Richmond, VA
Proof of complete COVID-19 vaccination required for entry.
Please bring your CDC-issued vaccination card (physical copy or a photocopy is acceptable).
Seating: We assign seats in order of when you purchase your tickets. All reservations are subject to a food and drink minimum of $13 per guest.
COVID-19 Policies: As live music reopens across the country, we, along with other venues, are prioritizing the health and wellness of our guests and staff while closely monitoring all government guidelines and recommendations regarding the spread of infectious disease. We are requiring face coverings for all staff and guests for the foreseeable future.
Box Office: The Tin Pan charges lower fees for box office versus online sales. Our box office is open Mon-Sat 12PM-5PM. Please visit us during those hours or call 804-447-8189.
AMITY is all about bringing people together through the universal language of great music. This Richmond, VA based duo is the combined sound of the magnetic and soulful vocalist, Morgan Lynsey and the powerful pop singer and guitarist, Drew Dunbar. There is something magical that happens when these two sing together. Each song takes on a unique life of its own, building momentum and melting the core with stunning harmonies.
Spencer Hatcher was raised on a farm in the heartland of Virginia's Shenandoah Valley. By the age of 5 he was singing and playing music. All through middle school and high school, Spencer was involved in music. The Hatcher Boys began during Spencer's high school years, which consisted of his father (Michael) and two brothers (Dane & Connor). It didn't take long for the home folks to realize that he had a special gift. His first love was the banjo, but now he is known for his own unique sound, smooth southern drawl and guitar picking. Couple those with his quick smile and his pensive soulful delivery, you can see right away, he's the real deal. Spencer's style shines and draws you right in. There is no doubt, performing and playing music was meant for Spencer
Influenced by some of the greats: Elvis Presley, Garth Brooks, Randy Travis and Johnny Cash, Spencer Hatcher has a sound of his own and is crafting a man's career in Country Music. "I've got an immense amount of respect for all of my heroes in music that made this journey long before me. I don't sound like anyone though, and no one sounds like me. I just want people to appreciate what I've worked my whole life creating and am so passionate about."
He is a graduate of East Tennessee State University with a major in business administration and a minor in Bluegrass and Country Music. Throughout college, Spencer was active in the local music scene and played in numerous bands. With a developing reputation as a fine entertainer, Spencer soon became a member of Nick Chandler and Delivered, recently honored as a 2019 IBMA Official Ramble Showcase Artist and were on a national tour before COVID struck. It was during this time that Spencer learned a lot of the behind the scenes of music between record deals, recordings, and networking to make contacts that he will have for the rest of his life.
2020 brought Spencer home. His strong country roots called him back to his hometown of Timberville, where he continues to play country music at local venues accompanied by his younger brother and bass extraordinaire, Connor Hatcher. Spencer has a burning desire and dream of making it big in Nashville and Country Music with all his hometown backing him on his talents.