Acoustic Syndicate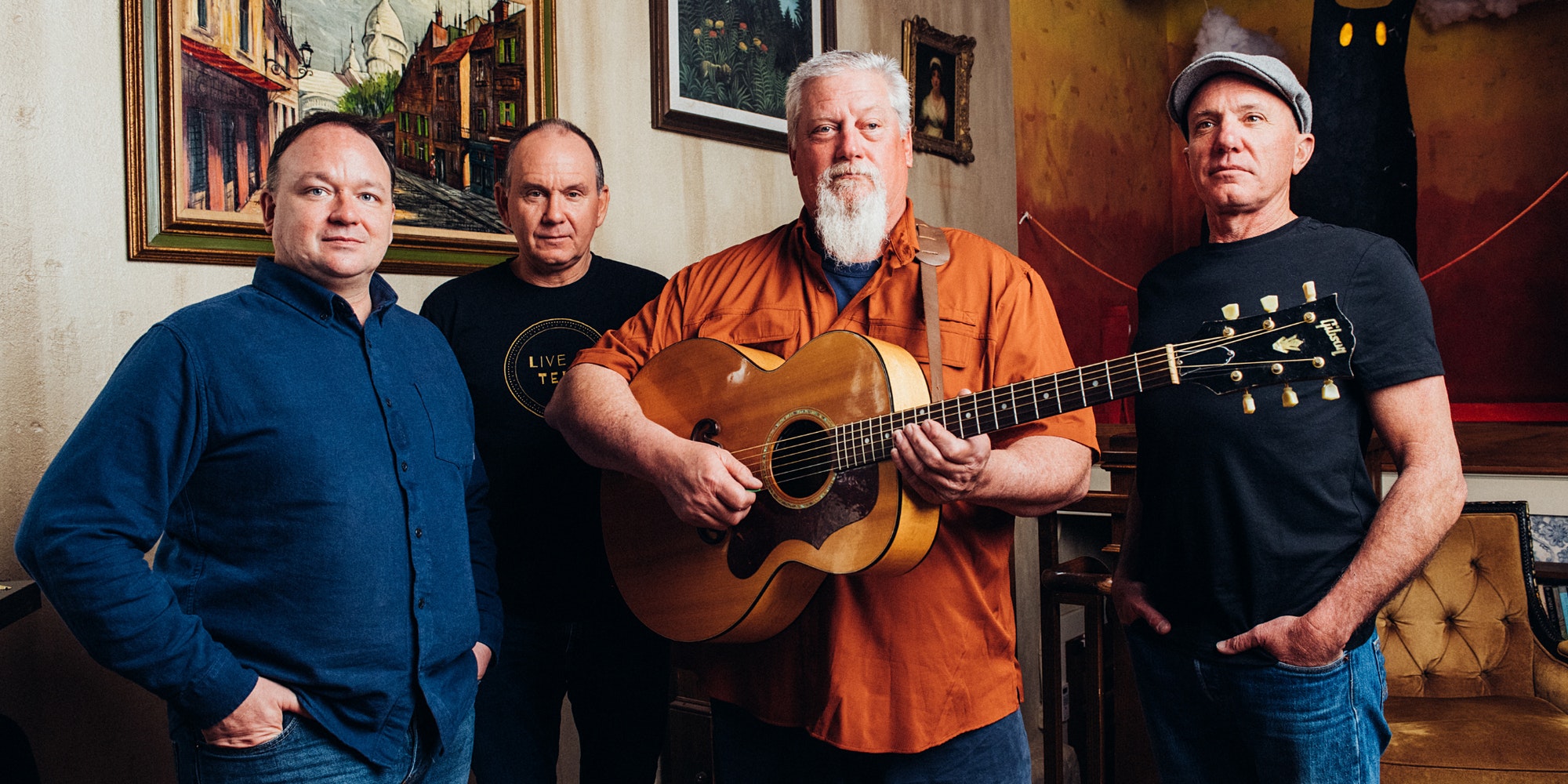 Acoustic Syndicate appearing at The Tin Pan in Richmond, VA
Proof of complete COVID-19 vaccination required for entry.
Please bring your CDC-issued vaccination card (physical copy or a photocopy is acceptable).
Seating: We assign seats in order of when you purchase your tickets. All reservations are subject to a food and drink minimum of $13 per guest.
COVID-19 Policies: As live music reopens across the country, we, along with other venues, are prioritizing the health and wellness of our guests and staff while closely monitoring all government guidelines and recommendations regarding the spread of infectious disease. We are requiring face coverings for all staff and guests for the foreseeable future.
Box Office: The Tin Pan charges lower fees for box office versus online sales. Our box office is open Mon-Sat 12PM-5PM. Please visit us during those hours or call 804-447-8189.
Although rooted in bluegrass instrumentation, North Carolina-based ensemble Acoustic Syndicate have maintained a consistently diverse approach since their formation in the early 1990s. Led by the core trio of guitarist Steve McMurry and his cousins Bryon and Fitz McMurry on banjo and drums, respectively, the group's longtime adherence to rock sensibilities, tight songcraft, and a seemingly inherent eclecticism has helped guide their catalog in surprising directions from the lush American roots-meets-world music of 1999's Tributaries through the driving rock- and horn-driven sound of 2004's Long Way Round. Known as much for their rich harmonies as their instrumental prowess, Acoustic Syndicate earned a reputation over the years as a powerhouse live act with a penchant for improvisation. After a lengthy touring hiatus and 2013 comeback album, they returned to work in the latter half of the 2010s and signed a deal with Organic Records in late 2020.
Hailing from a tight-knit farming community near Shelby, North Carolina, Steve, Bryon, and Fitz McMurry formed Acoustic Syndicate in 1992 and began gigging regionally. Although the McMurry brothers have always comprised the group's core membership, Jay Sanders joined as their full time bass player in the fall of 1998. The band has at various points also included saxophonist Jeremy Saunders, dobroist Billy Cardine, guitarist Roger Padgett, bassist Doug Rogers, and flautist Gaines Post, further adding to their distinctive appeal.
From the start, Acoustic Syndicate was far more than a bluegrass band and their musical diversity could be heard on their early self-released albums like 1996's Acoustic Syndicate, and especially 1999's Tributaries, which flirted with a host of unique sounds and helped earn them a more widespread audience in the jam band scene. They continued to tour, establishing themselves on the national festival circuit, and released 2000's Crazy Little Life and 2003's concert album Live from the Neighborhood on North Carolina indie label Little King Records. By this point, Acoustic Syndicate were a hard-touring veteran act with a significant fan base and they made the leap to storied roots label Sugar Hill Records for 2003's Terra Firma. Both Terra Firma and its 2004 follow-up, Long Way Round, boasted an impressive mix of richly textured folk, progressive bluegrass, and punchy jam rock as the band made appearances at Bonnaroo and Farm Aid, reaching even bigger audiences.
By 2005, years of heavy touring had taken their toll on the members and a conscious move was made to back off from the road and focus on family life and farming back in North Carolina. Their hiatus lasted until 2013 when they returned to the studio with newer member Billy Cardine (dobro) for their sixth album Rooftop Garden, which also saw them rejoin the Little King roster. A few years after its release the McMurrys and longtime bassist Jay Sanders began gigging more regularly and re-establishing Acoustic Syndicate as a touring band. They celebrated their 25th anniversary with a handful of shows in 2019 and signed a new recording deal with Organic Records a year later. ~ Timothy Monger
Band Members:
Steve McMurry- Guitar/Vocals
Bryon McMurry- Banjo/Vocals
Fitz McMurry- Drums/Vocals
Jay Sanders- Bass/Vocals